Details

Published on August 4, 2017 @ 04:55 pm
Written by PJ
Earlier this year, fans of Kingdom Hearts and Funko were pleased when Funko released an entire set of Kingdom Hearts Funko POPs.
The Kingdom Hearts POPs series consists of the Disney Castle characters in their Kingdom Hearts attire in the signature Pop style. The characters released so far are King Mickey, Donald, Goofy, Pete, and Chip and Dale. There are also retailer exclusive variants: a Hot Topic Exclusive version of Donald in his Court Wizard gear, Gamestop Exclusive Goofy in his Captain of the Guard uniform, and a Walmart exclusive variant of Pete painted in a black-and-white pallet. They've also made keychain versions of Mickey, Donald and Goofy.
Funko was kind enough to send us a full set of the non-exclusive Kingdom Hearts Pops for review purposes and full disclosure, I really love Funko POPs. But, how do these POPs stack up compared to other merch?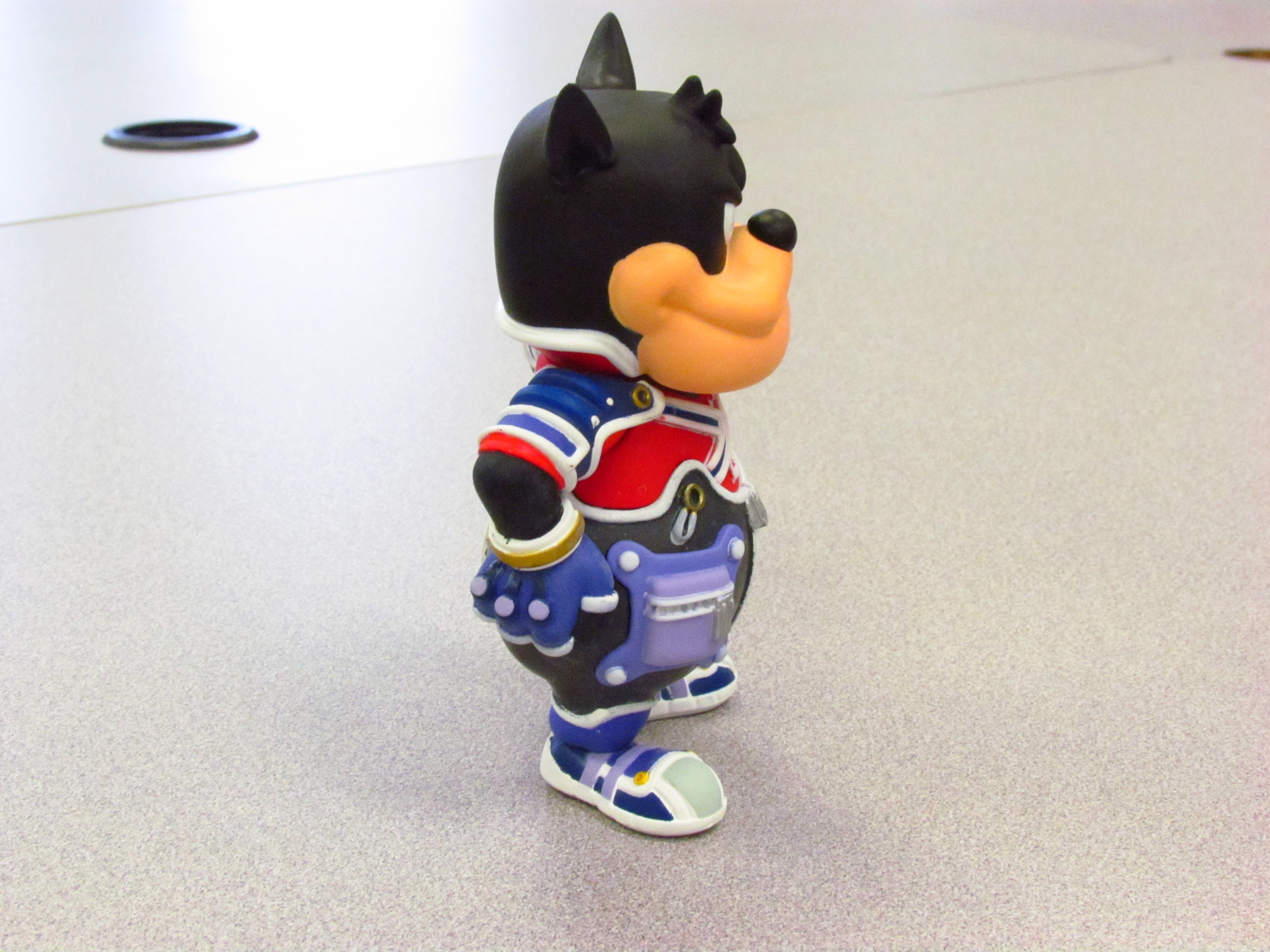 The selling point of Funko POPs is their stylized shape, and their affordability. For something so cute and tiny, though, they can be pretty divisive - some people being turned off by the art style. With Funko POPs, you also definitely get what you pay for, as the tiny toys often come with some uneven painting or some errors in their molds and the Kingdom Hearts POPs are not an exception, with some of the detailed painting being off or scratchy or sloppy.



However, a lot of love went into creating these pops. The details are spot on, especially for such tiny merch - and you can see that the character poses even match the official renders or poses the characters make in the game. The variants even have different poses that match those respective renders. It's so cool to see the little things like the fold in Goofy's cap, to the zippers on Donald's vest, and even the ruffles on Mickey's jacket.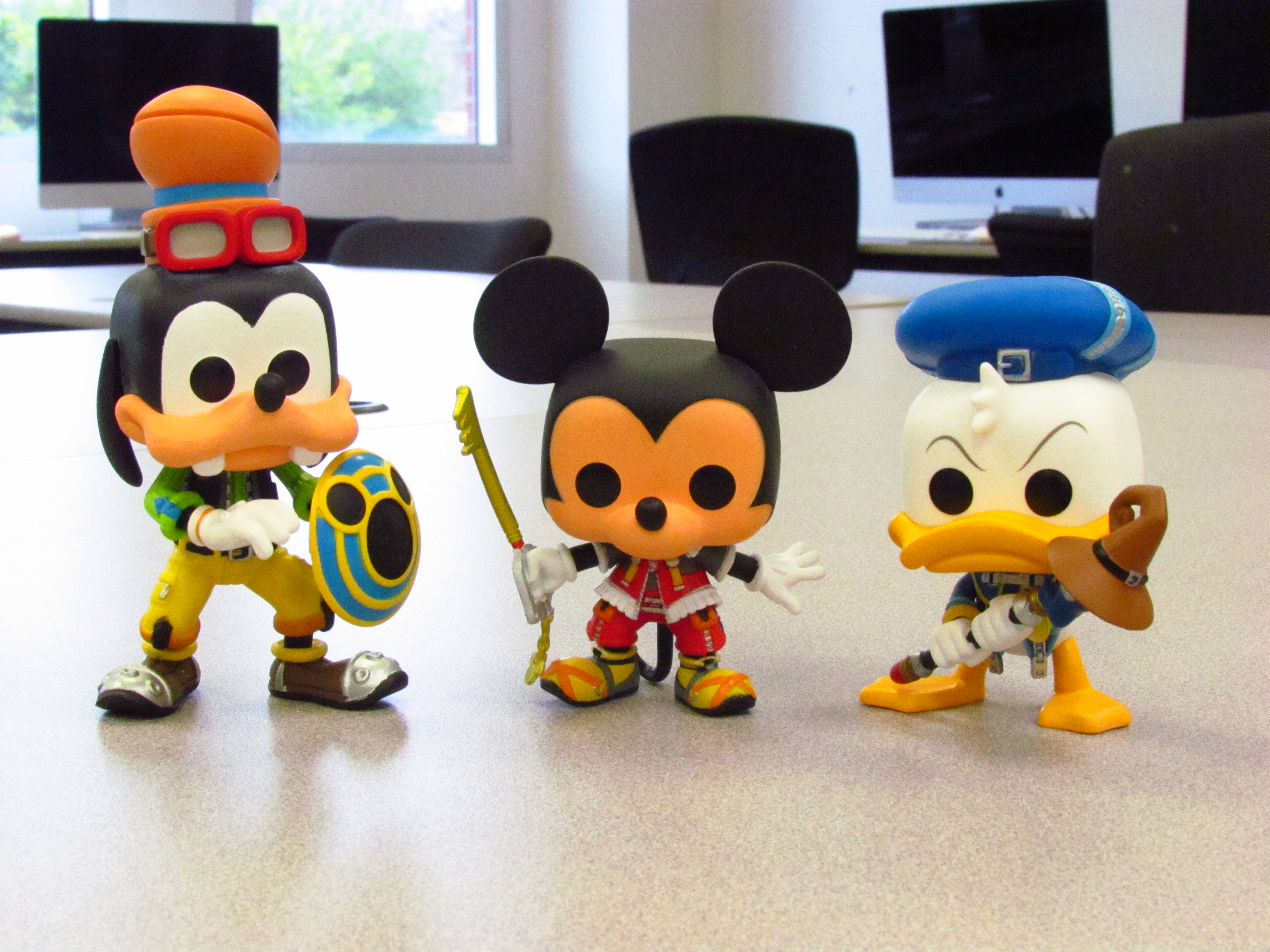 They've also updated their styles, the new way they're making Goofy is a huge improvement from the blank white eyes he used to have. They really work for Pete, though.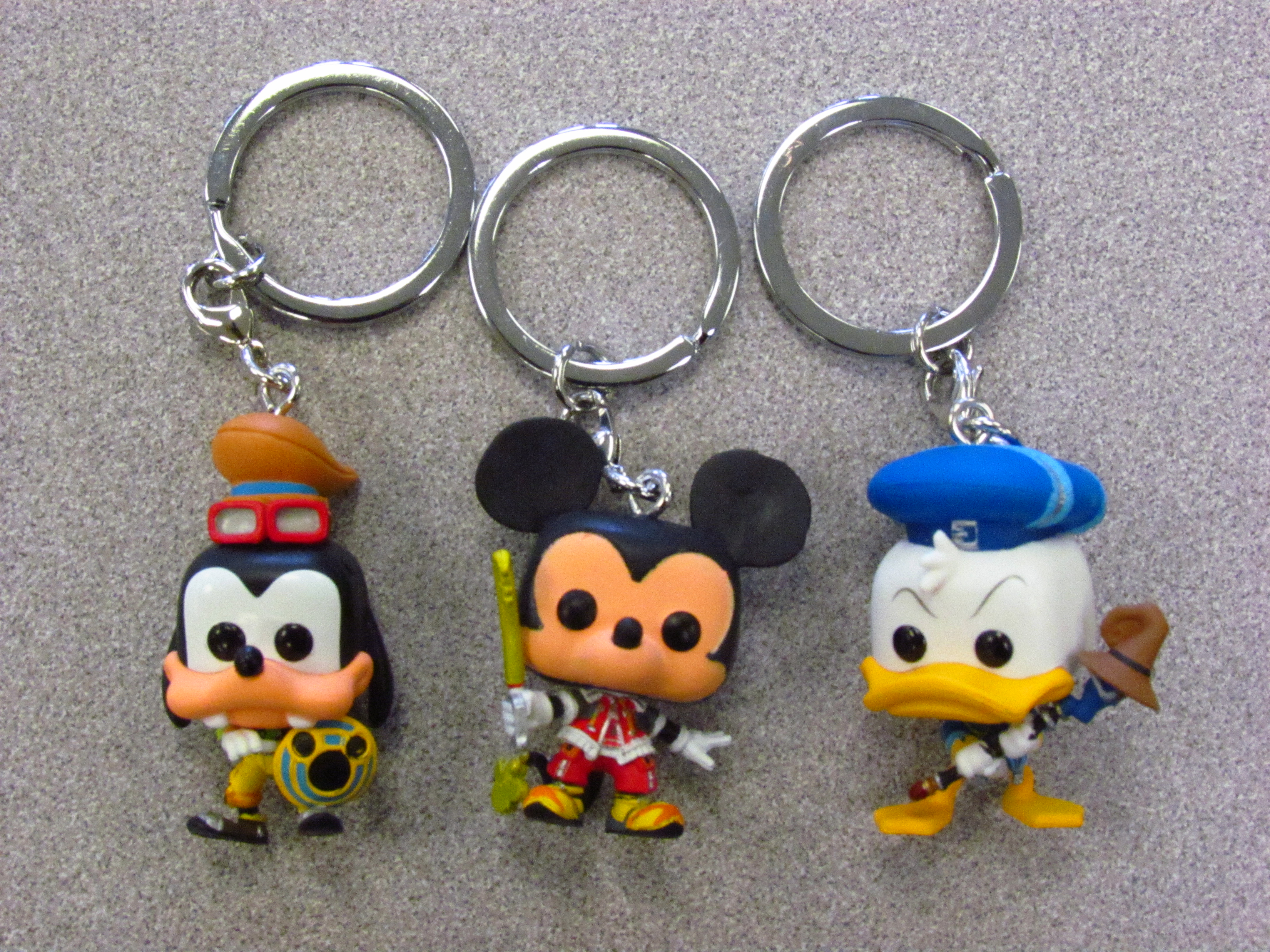 The keychains have all the charm of their Pop brothers in compact form. They're just as detailed, and perfectly sized as to be a subtle trinket on your chain.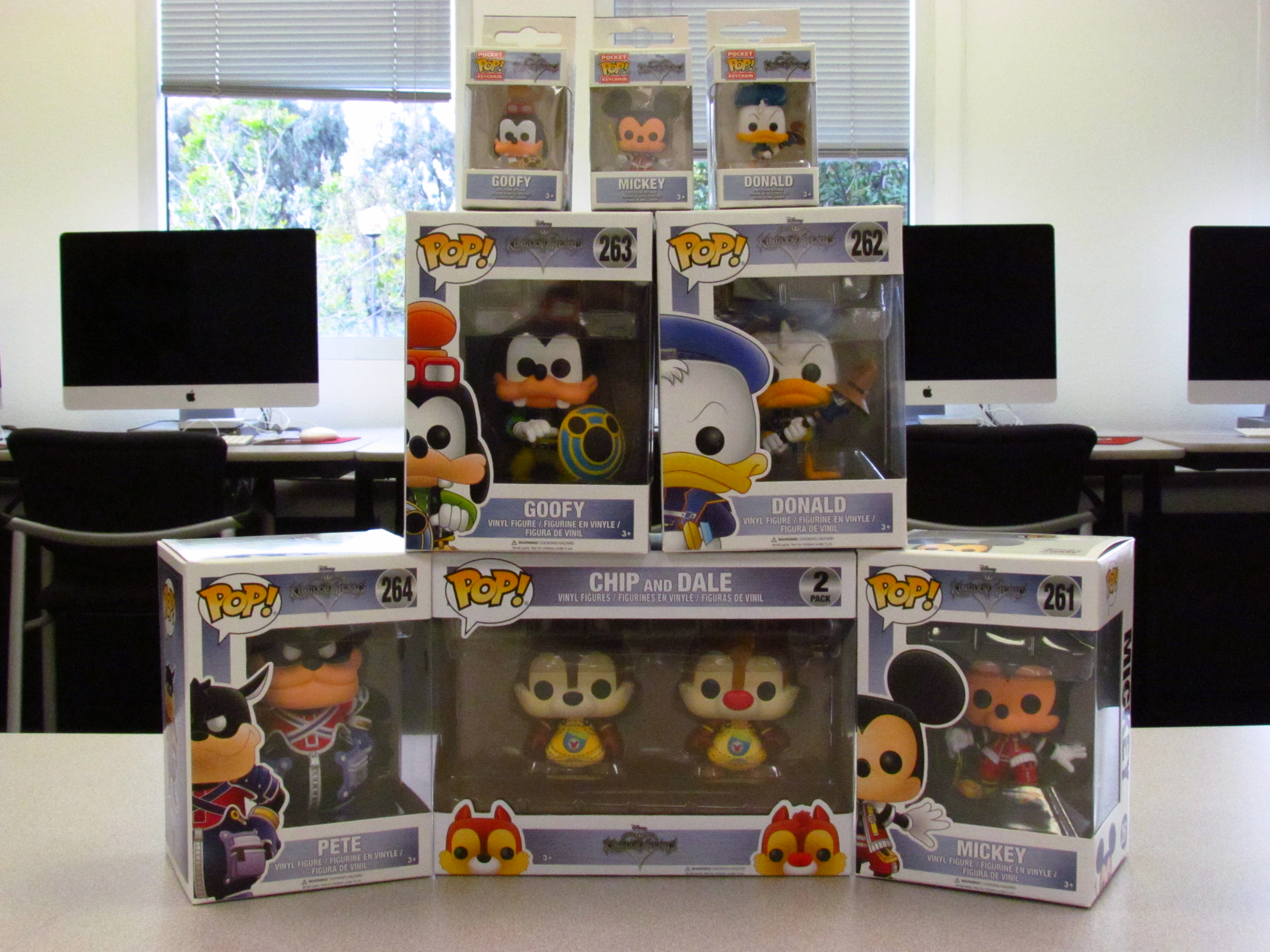 If you're more into signature action figures like the Play Arts series, you're probably aren't going to jump at these as quickly. These toys are perfect for fans who want cute and quirky collectibles to showcase without busting their wallets, and their boxes with the little windows make them easy to showcase and stack in their packaging. My only real gripe is the lack of original characters, but it seems Sora, Riku and Kairi Pops may be on the way very soon!
Special thanks to Funko for sending us these POPs to review! Would you like to win the full set? Stay tuned, we'll tell you how later today!