Details

Published on May 25, 2013 @ 08:46 pm
Written by Cecily
Continuing on with our user-submitted editorials is one by none other than ffx_fanatic1405 as she takes us on a journey through her life with KINGDOM HEARTS and how it's influenced her then and now!
---
So, it's NOSTALGIA MONTH! So that means, it's time to remember of the awesome days we had when we first got into Kingdom Hearts! We are now at the end of the road… sort of. Square Enix has come out with KINGDOM HEARTS -HD 1.5 ReMIX- in Japan and it won't be long before it's here in North America. For me, it means two things; one, I get to play my favorite game for years to come and have my PS3 hogged by my niece and nephew constantly when I get it and two, the end is almost near. By the end I mean KINGDOM HEARTS III, because we all know after that game, the series won't come to an end, but an arc. The Xehanort Saga is what the current arc we have is called, all the games that have been released so far is that saga. After that… who knows? We don't know what the next story will be or what's going to happen, but what do we know is that a new era is coming and it'll be something new, unknown. For me, when something is coming to an end, I like to go back and look at my past; to see how I come so far. It's been 10 years for me with this series, and the way I started with these games is the first games I ever beaten on my own.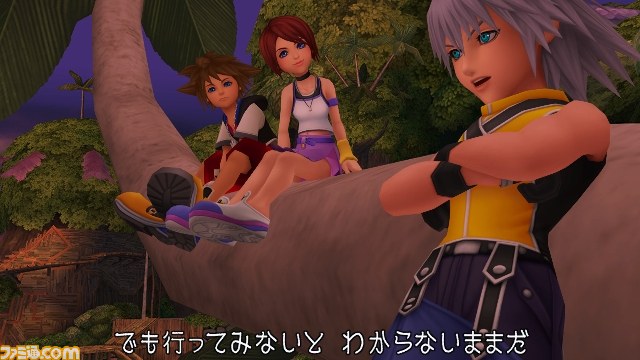 I bought KINGDOM HEARTS on a whim, thanks to my brother for leaving me poor games for the PlayStation 2. My older brother decided to leave home and I was now an only child, lonely. So because I was saddened with the lack of sibling, my parents decided to buy me a present. When asked what I wanted, I decided to get a game to call my own. While I was really good at Tekken and loved Need for Speed, I wanted something different to play.
So for three days straight, we went to Target to look for a game. Each day I would pass the glass displays and kept looking and looking for that game, but none would catch my eye. But there was one that kept getting my attention without me wanting to. This game was outside the glass displays, and was on sale. It had an interesting cover; I saw two iconic characters that I seen all my life, but with three kids looking at a heart shaped moon. While it seemed interesting, I kept dismissing it because of it was Disney… thinking it was too childish. So for three days I kept passing Kingdom Hearts, catching my eye and I ignoring its call. But soon that call kept bothering me… I didn't know why, but I had to buy it. So on the third day, Kingdom Hearts and I were on our way home. The first thing that I thought when I started a new game was… is this kid a girl? But after I heard the first dialogue between him and Kairi, I quickly found the answer.
The reason why I find the series endearing to me is because it helped on my saddest days and happiest days in my life. I was often bullied because I was shy and quiet, but after I got these games, I changed and soon went to high school, as such it helped me overcome all the challenges I had coming to me in my freshman year. It made me realize who I was and who my friends were:
I was in high school; I was hanging with a bad crowd. I wanted to feel like I belonged, so I would dress like they would and try to like the same music. But for them I was an easy target, I was really quiet and innocent, so they would kick me, hit me, call me names... it was horrible but I endured it for freshman year. I didn't have the guts to leave the group, since it was the only people I talked to in school.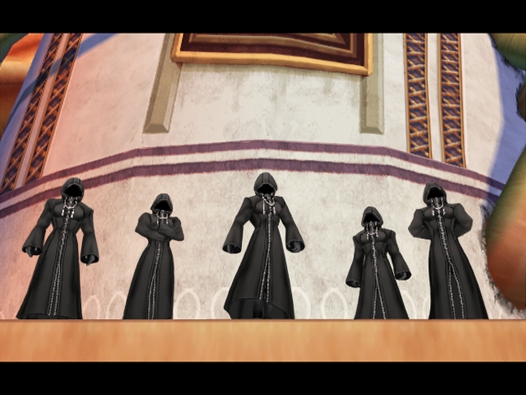 While the year went on, I played KINGDOM HEARTS II. I was going through it and remember that once I finished the game, how connected all the characters were. Sora, Riku and Kairi didn't treat each other like dirt, they treated themselves with respect, and they loved each other. They went through so much, yet they're friendship continued on. At that moment, I realized who my friends were. So the next week, I told off the kids, told them that I wasn't going to be treated this way anymore; we cursed at each other and left it that way. I lost the only people I talked to, but I was free.
Now the next thing was, what do I do next? Here I was no group or clique to belong to. I didn't have anyone to tell me what to do anymore... I was free. So what I do? I went shopping, dressed the way I wanted to and talked to who I wanted to. Soon by my senior year, I was in no clique; I was on my own and liked it. The only person left I talk to from that old group is a friend, and she felt sorry on what she did to me, so we became good friends. Kingdom Hearts helped me find out who were my true friends, the friends that I would still keep after all these years, that I still hang out now as adults. It made me the person I am today and for that I am grateful.

And now, here I am; 22 years old and college student, I'm almost at the end of my education and soon I'll be headed in the real world. What that means to me is, less time to play video games. Even now, as I write this, I haven't had time to play anything. My attention has changed a lot over the years, a game that I would find fun and kept playing for hours, changed to just play for a while, and then go do something else that would acquire my attention. To sum it all up, I'm feeling my age. Soon, this new game will come and I'll play it, but what does that mean after this arc? Will I want to play? Will it still call my attention? I'm a bit scared on those answers, because denying the one thing that I hold close to my heart, means that I'm getting rid of the last thing I had as an innocent child. Then comes the thought to you, dear readers; are we getting too old for the games? I mean some of us have grown with the games… spent our adolescence with the games. Is it time for us to say good bye? I don't think so, I think as long as you enjoy something and you don't feel tired of it, keep going at it. Just because some of us are feeling our age, doesn't mean others will.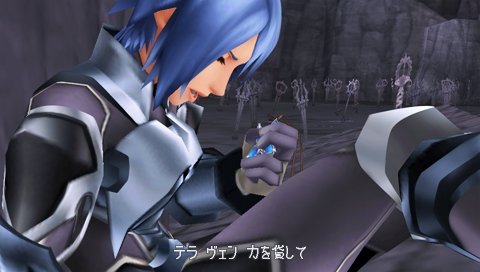 So I say; keep playing you guys! And for us who have given up, don't forget the game you enjoyed! As for me, I feel that after KH3, I'll be stopping the series, but it depends if the next game is okay and not a fanfic idea come to life. (No offense to any fanfic authors, I'm one myself.) But while I may leave the series, it doesn't mean the love I have for it in my heart will disappear. It will always be with me and I will have it for the rest of my life. Because for me Kingdom Hearts isn't just a game, it's a life changer. But needless to say, my answer shall stay the same until I know what's up to come from Nomura: I will keep playing. Nomura has kept me on a string since Kingdom Hearts II, pulling me to keep playing just to know what's going on with the story and when Kingdom Hearts III will come out. All he accomplished was having a very confused and doubtful fan. All I ranted was that he was just pulling things out of his arse, and while he assured us that he planned this from the beginning, I'm still a bit skeptical.

But It doesn't mean it wasn't good, oh no. Whatever the reason, no matter how confusing the plot was getting, I was already hooked to the story, I kept on buying and playing all the games up to this point. (Except coded). And I have so many memories of the series, so many which have made me what I am today. If it wasn't for Kingdom Hearts, I wouldn't have made any friends. I made friends because the bond between the main characters and the lessons they bring is, while a bit cliché, friendship and teamwork shown as important, it something I like and makes me feel like a kid inside. Because of this I felt that friendships are worth. But while the themes were important the story and amazing characters were what kept me going, the beautiful worlds and the awesome gameplay that while frustrated me in the beginning (The camera in Kingdom Hearts), still kept me entertained to this day. The thought of going to different places that bring nostalgia made me happy, especially when you're traveling with your favorite Disney characters. The feeling of accomplishment at the end, that you are the reason why Sora got to the point he is, because you guided him to it.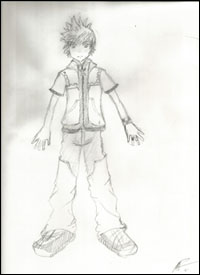 ~♥~

Thus I end this editorial but I will end this with a thought, do you guys think we, the fans that have grown with the series, are getting too old for them? And also, what are your fondest memories with Kingdom Hearts? When you first got it?
Thank you for reading!