Goofy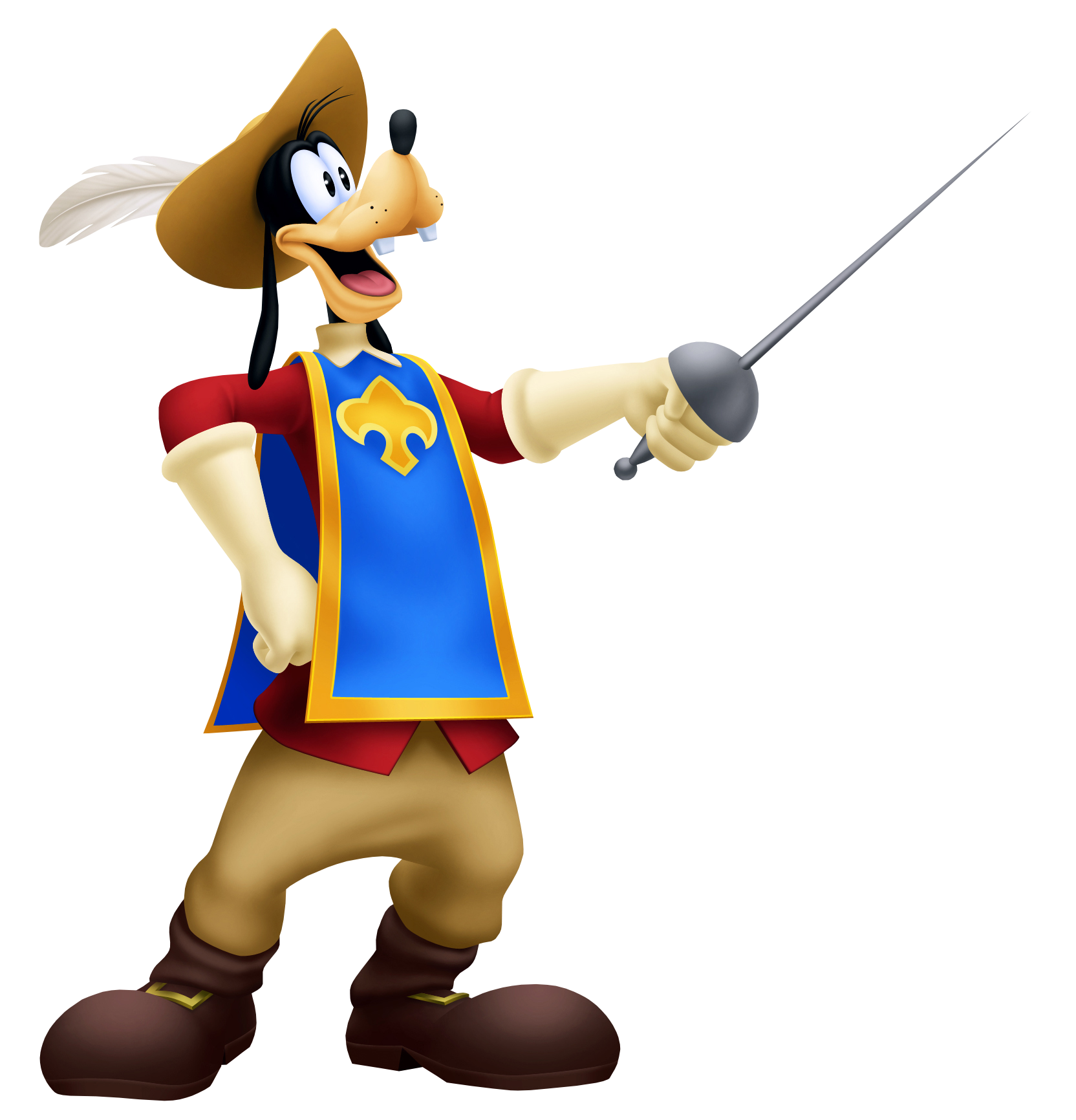 First Appearance: KINGDOM HEARTS (2002)
Origin: Mickey · Donald · Goofy: The Three Musketeers (2004)
Japanese Voice Actor: Yū Shimaka
English Voice Actor: Bill Farmer
A dream version of the Goofy we all know and love.
Perhaps even a little bit more clueless and unseasoned, this Goofy rushes headfirst into danger with his eyes closed. Still, he's just as lovable and loyal as ever and he's happy to join Mickey and Donald and become one of Princess Minnie's royal bodyguards.
Goofy is disheartened to learn that Captain Pete has set them up, and joins Sora, Mickey and Donald on the quest to rescue the Princess and restore her to the throne.
©2016 KHInsider. KINGDOM HEARTS official artwork, trailers, characters, merchandise, and music is copyrighted to Square Enix and Disney.
Original material is licensed under a Creative Commons License permitting non-commercial sharing with attribution.
Please read our privacy policy for more information | Legal Information