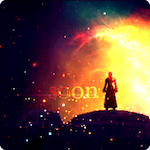 The cover for the 3rd volume in the 358/2 Days novels series was released, along with a release date. Titled Xion - Seven Days, it can be expected at the end of the month, dating May 28th, 2010.
The lovely cover can be seen here:
More interesting news come from the merchandise department as Hot Topic released another bunch of Kingdom Hearts related merchandise for the adoring fan-base.
For discussion and further details, visit our forums here
Details

Published on April 19, 2010 @ 09:06 am
Written by Nocturne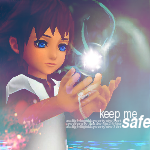 Hey everyone! The official Japanese Birth by Sleep website has updated once more, this time with the Keyblade Graveyard world, as well as some new gameplay videos. You can check out the update here. New renders and screenshots from the update will be added to our gallery shortly.
I'd also like to use this update to speak about the current status of our website. I'm sure you've noticed that the site has been lacking a bit lately, but please hang tight. Our staff team is working on some...
Details

Published on March 29, 2010 @ 11:50 am
Written by monkeybutt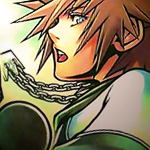 Enjoying the latest Kingdom Hearts Birth by Sleep Ultimania images, news, and interviews? I know our am! (thanks to our wonderful translators, graphics team, and content writers!) Here's a new treat, we are proud to present Firaside Chats: A Final Fantasy Podcast, from the makers behind KHInsider.

Description: Firaside Chats: A Final Fantasy Podcast, features in-depth discussion about the Final Fantasy video game series, from all the buzz surrounding the fandom to commen...