Details

Published on December 12, 2018 @ 04:12 am
Written by Cecily
You may recall that Disney released the highly-coveted line of KINGDOM HEARTS Tsum Tsums for sale at D23 Expo Japan 2018 earlier this year. Eight of these lovable plushes were made: Sora, Riku, Kairi, Mickey, Donald, Goofy, Shadow and Soldier Heartless. They were extremely limited, with rumors stating that only a total of 500 units were sold exclusively at the event. Disney couldn't officially confirm if the Tsums would be made available later on, but today we finally have a confirmation.
The Kingdom Hearts Tsum Tsums will be returning to Disney Japan's online store at 10:00 JST on December 18th, 2018! The set will cost 5,400円 (roughly $47.58 USD), with a limit of 2 units per person.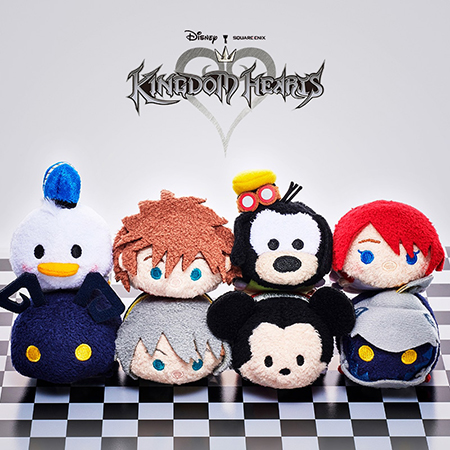 You can preorder these adorable Tsums from our friends at Aitai Kuji for $60 USD.
Follow Kingdom Hearts Insider on Facebook and Twitter for the latest updates on The World Ends With You, Kingdom Hearts Union χ [Cross], Kingdom Hearts 3 and all things Kingdom Hearts!