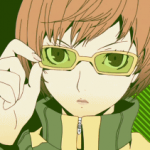 Joined

Jan 2, 2009
Messages

5,221
Awards

2
Age

27
how many threads like this are there gonna be :/

i hated it cause *inhales*
roxas went from his kh2 mysterious nobody that duel weilded keyblades that left to learn of himself, his weapon and sora, to a emo xion fanboy taht *as axel says* seems to only have "doom" and "gloom" as expresions.
i think xion couldve been so much better than a damn replica.
siax
teh level panels
theater mode sucked
the story was long and repetitive (boring)
the missions were repetitive
fucking neverland
agrabah
*exhales*

thats off the top of my head could get more but then that would be bitching.
I actually thought Saïx was one of the few good things this game had to offer. With him not being manipulated by the poorly-written plot/Xion and whatnot.