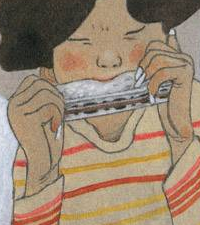 Joined

May 18, 2007
Messages

12,503
Awards

5
Age

33
Location
Welcome to the Dumping Ground!
​
In an effort to concentrate all non-specific anime and manga discussion to one centralized thread, I present to you the Dumping Ground. It's your one stop thread for whatever random bit of anime or manga-related thing pops into your clearly plebeian head. Let's face it, this stuff is horrible. I mean, come on, you could be reading a book for God's sake. An actual book with no pictures. Still, some of it is less horrible than the rest. You could even say that the tiniest percentage actually reaches all the way to semi-tolerable. That means it gets its own thread (which it technically already had many of, but I'm trying to make a long-winded introduction here). And if it gets its own thread, that means you all get to talk about it, because we're told that upholding the First Amendment is good for site traffic.
So what is anime and manga? (It's housekeeping. I'm required to do this.) Sparing you the history lesson that I probably shouldn't be able to give but totally could, anime and manga are Japan's rough equivalents to the cartoons and comics of the Western world, respectively. Though not strictly-speaking the same thing, Korean manga (typically referred to as manwha) is often included in the broad category. Though there are undoubtedly trends in the industries, anime and manga offer a broad range of stories, characters, art styles, themes, etc. You can be reasonably assured that you will find at least one series you'll enjoy.
And hopefully, this thread can help you find it.
Link to Current Season:
Spring 2014
Link to Next Season:
Summer 2014
What this thread is for:
Any "what I'm watching/reading" posts
Opinions and recommendations
News that doesn't fit in any other thread or warrant a new thread
Questions about all things anime or manga
General discussion of related issues
What this thread isn't for:
Prolonged discussion of a specific series (especially if it has its own thread)
Information regarding the next upcoming season (which should be posted in the related thread)
Being a jerk to other posters (just your friendly "keep it civil" reminder)
And please, no Eastern vs Western arguments. No one cares. It just makes you all look closed-minded. Seriously. They both have equal opportunity to suck all of the balls.
All that out of the way, the Dumping Ground is now open to the nerdy discussioning of animu and delicious fruit.
Last edited: