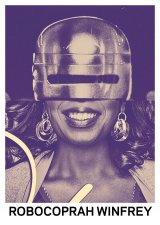 KHI Site Staff
Staff member
Joined

Dec 24, 2007
Messages

968
Awards

4
Location


With only a couple of months away until every gamer's favorite convention, Square Enix has announced their own dedicated E3 press conference.

The conference will be held in Downtown LA on Tuesday, June 16th, at 9AM PDT/ 5PM BST/ 1AM JST, a few hours before the actual E3 show begins.

Although the lineup hasn't been officially announced yet, Square Enix promises us a "dose of some exciting news." As of now it's hard to say for sure what will be shown at the conference, though a strong Kingdom Hearts presence is not necessarily ruled out.

Could we expect footage shown of the highly anticipated Kingdom Hearts 3 running on the Unreal 4 engine? Or will we see an HD remaster of Dream Drop Distance, along with perhaps a PS4 version of Kingdom Hearts HD 1.5 & 2.5 ReMIX? Last week, series director Tetsuya Nomura teased something smartphone related connected to Kingdom Hearts 3, which will be unveiled "in short order".

Whatever the case, it's clear that there's more than enough for the developer to show off in due time. Thankfully, we will be able to see the conference live on Square Enix Presents, via both their Twitch and YouTube channels.

You can also expect KHInsider staff to keep you fully posted on all things Kingdom Hearts taking place at E3 this year, so make sure to follow us on our social media below.