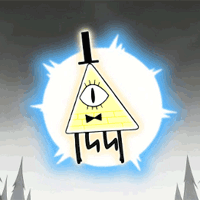 Joined

May 12, 2004
Messages

7,089
Age

11
Website
day 0
time – 19:36
location – A-East backstreets
​


​
[sound -- rain]

"GAH!"

It was a shock that shook the darkness, breaking the stillness of that cold, lonely alleyway. A soaked slam rocketed across the concrete, a thud into the raindrop, red soaked puddles.

For a moment, the world was still. There was no sound, not even the slightest whisper of breath.

It was a pair of footsteps that broke the silence, a pair of black boots that sloshed across the saturated pavement. That one lone shadow hovered over the collapsed figure, a single, flickering streetlamp stretching that shadow over the figure's eyes and numb features.

"Sleep tight, kid."

A numb touch fell upon the figure's chest, as if something had dropped from the sky. What it was, she would never know. Her breathing had stopped, her movements had ceased.



田中鎖

was dead.
day 1
time – ? ? ?
location – ? ? ?
​


​
"Nngh..."



The world came in as a dark haze, black splotches swarming her vision.

Her loosely curled fists rubbed her eyes, fighting to push the darkness away, but everything remained a blur. Putting up to a sitting position, the girl hung her head, pushing her eyes to just focus.

Her body felt sluggish, as if she had dosed herself with one too many drugs and this was her body's reaction. But the slugging feeling was beginning to slip away, feeling rushing back into her fingertips and up her arms.

"That... was a weird dream..."

Resoluting to lie back, the girl jumped upon feeling something strange beneath her fingertips: rock? It was grainy, rough, and hot... Shaking her head, she looked and saw black underneath her.

[sound - ? ? ?]

Sound started flooding into her ears: clicks, beeps, steps... and, worst of all, voices.

The world rushed into her view. The young girl jolted to her feet as the vivid hues from billboards and eccentric clothing choices lit up in her vision. She was ensnared in a human whirlpool, being pushed one way and the next as people lined the street.

"Ah!"

She jumped for the sidewalk and met her sanctuary, breath moving in and out of her lungs fast as her heart jumped in her chest.

The Scramble Crossing?!

"How'd I... wake up here...?"

Glancing around, hands pulled to her chest, she searched the various gazes of those who passed by. Thankfully, no one noticed her, as they were too encompassed in their own thoughts. She breathed a sigh of relief. Thank goodness...

Questions started popping up in her mind: how did she get there, why did she wake up in the middle of the Scramble Crossing of all places, where had she been before... All of those questions were silenced with a little cheerful beep, muffled within her pocket. Quirking a brow, she scooped her phone out of her pocket and clicked on the screen.

A new message? (Why would someone be messaging her...? Did anyone even have her number?)

Opening the text, her eyes scanned the contents.
Reach 104. Time limit: 60 minutes. Fail, and face erasure.
​
"Huh...?"

Spam? Guess so. With a shrug, she simply pocketed the phone and folded her arms, back leaned against the building's side. Her mind went back to the questions, more importantly what she should do now. Her immediate thought was to head towards a place without people, so that she could think. One place came to mind: the Shibuya Station; it was creepy and dark, but it was always empty. Perfect! Now to just get there--

"GAH!"

The girl's knees collided with the concrete and she doubled over. It felt as though someone had stabbed a knife through her hand, ripping a giant hole in her palm. No... this was far more scary than that. Slowly pulling her hand away from her chest, the girl's panicked blue eyes stared down.



59:59... 59:58...



Blood red, ticking numbers... Oh, that was far worse than a little flesh wound.

Pulling herself to her feet, the girl gulped. She was so lost, so scared, but she went with her instincts: run.

Across the crossing she went, speeding towards the Hachiko Statue and what lingered beyond it...

-----------------------

With a click and a cheerful ping! noise, the screens lit up in his golden eyes, a little light within this oh so dark and dreary room. Confined within his grip was a red DSi and, across his features, was a smug little smile.

"Hmm... There's some pretty good games on here... Color me impressed."

The game of choice was a game called "It's a Wonderful World," some sort of modern day RPG. Several other cartridges hung around in his jeans pocket, but, currently, he was focused on the game at hand.

Upon playing through a bit of the game, the black haired teen ultimately exclaimed, "Damn, these Reaper guys are freakin' assholes. Jeez! Don't they have anything better to do than torment that freakin' kid?!"

A pause of silence slipped into the Dead God's Pad. Golden orbs scanned around, the teen took that moment to save his game, pocket the game device, and whistle ever so innocently as he did so. A moment passed, and he soon sat up from the red couch he was lounging upon.

"Oy! There's a freakin' game goin' on here and we don't even have a Gamemaster?!"

The Pad was empty, an odd thing at the very beginning of a new game. The Reapers had called him in, yet he was all by his lonesome. Welp, if they wanted him to do work, they couldn't get pissed off at him when they didn't give that work to him. (And there was no freakin' way that he was going to run off into the streets and send Noise after some idiot Players. Ugh gross, that was low-rank work!)

Voice reducing to a cast-aside mumble, Kage said, "The damn Conductor is such a slack-off, what a bitch... They tell me to report in and expect to sit around all freakin' day..."