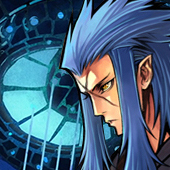 Joined

Jun 28, 2012
Messages

93
Awards

0
Location
Is no one else gonna talk about how YMX eyes are STILL GREY WHEN HE MEETS WITH MOM?!?!

And when ARX are fighting Saix, that fight in 3 was between Sora, Roxas and Xion and Axel sat it out. What could that mean?!?
Whens this fight take place?!
After the main story?
In some pocket dimension like with the data battles?
Do they go looking for Isa after the main story and find him and get attacked?
Does Isa let Roxas and Xion have their turn at whacking him to their hearts content for all the BS he put them through?!?!?
Yeah, I'm wondering if these changed Org. fights are just optional boss shenanigans or
actual changes to the main story
(something that's never been done before in the series). Gonna be real interesting to experience if it's the latter.