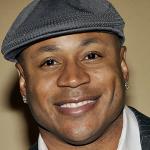 Joined

Dec 28, 2006
Messages

6,318
Awards

5
Age

30
Location
Well, my brother is 13 years old. He recently has been doing things he shouldn't on the computer. He's not allowed to have a Facebook, yet he has one. My mom forbid Myspace from the house, he one that as well. He had about 8600 e-mails since June, all filled with Facebook, Myspaace, porn, talent agencies he filled out applications for (sent pictures of himself to one, that dumb shit), and so much other shit. my mother asked me to check out EVERY SINGLE e-mail last night. I was up really late, and didn't get a chance to crack down on an anatomy test today, which I likely bombed the shit out of.

Generally, I would have no problem with him having a Facebook or Myspace, but he had friends from all over the fucking world. Like, I counted 14 friends from other countries on Facebook, and he had requested all off them (Found out by checking his e-mails) and I don't think he knew over half of his Myspace friends.

My mother has no idea what to do with him. Home schooling is not an option, as she MUST work in order to keep a roof over our heads. She would prefer not to resort in sending the dumb shit to military school or boarding school, solely for the expense of it. She lost all trust in him, and he's home alone for a mere 2 hours before my mom gets home from work.

Really, I need help on figuring out how to revert my brother from being a dumb shit. I mean, not having a real father really hasn't affected me, but this prick needs someone to bring down the ground hammer on him, since he just has to cry to get out of trouble with my mom. And I have to act as the man of the house, but he won't listen to me when I tell him that he needs to shape up. I warned him my mom was considering boarding school, military school, and everything else, but he just says "She's bluffing" every time.

This isn't the first time he's done something like this either, and I'm worried about him. I can't act in place of his father, after all, so I don't know what I can really do other than tell him to heed my mother's warning, which he refuses.