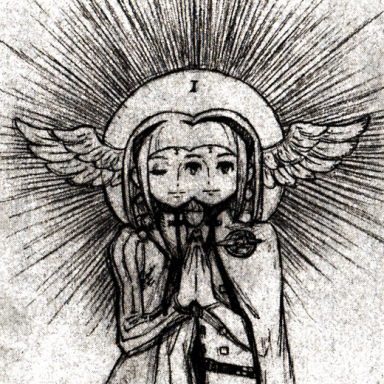 Joined

Sep 22, 2007
Messages

5,662
Awards

8
Age

26
Final Fantasy Tactics deserves some attention, despite its age. Its gameplay is fun and cerebral -- while the story surpasses those of several main titles. I'd like to show a little forum-wide appreciation for Tactics.
Feel free to pick a character matching your Zodiac sign, and use their portrait as your avatar.
Appreciate these thoughtful little characters. (
Find the sprites here!
)
Characters are not listed in any particular order; you'll need to search for your favorite character.
Aries
-
Belias
-
Grand Duke Gerrith Barrington
Taurus
-
Princess Ovelia Atkascha
Gemini
-
Zalera
-
Marach Galthena
-
Marquis Messam Elmdore
-
Cletienne Duroi
-
Isilud Tengille
-
Celebrant Bremondt Freitberg
Cancer
-
Agrias Oaks
-
Orran Durai
Leo
-
Hashmal
-
Alma Beoulve
-
Duke Bestrald Larg
-
Valmafra Lenande
-
Folmarv Tengille
Virgo
-
Ultima
-
Argath Thadalfas
-
Goffard Gaffgarion
-
Duke Druksmald Goltanna
-
Wiegraf Folles
-
Milleuda Folles
-
Gragoroth Levigne
-
Saint Ajora Glabados
-
Master Darlavon
Libra
-
Mustadio Bunansa
-
Beowulf Cadmus
-
Gustav Margriff
-
Viscount Ludovich Baert
Scorpio
-
Cúchulainn
-
Count Cidolfus Orlandeau
-
Dycedarg Beoulve
-
Cardinal Alphonse Delacroix
-
Aliste Rosenheim
-
Bestrudio Bunansa
Sagittarius
-
Delita Heiral
-
Prince Orinus Atkascha
-
Confessor Zalmour Lucianada
-
Barich Fendsor
Capricorn
-
Adrammelech
-
Meliadoul Tengille
-
King Ondoria Atkascha III
-
High Confessor Marcel Funebris
-
Loffrey Wodring
Aquarius
-
Queen Louveria Atkascha
-
Tietra Heiral
Pisces
-
Rapha Galphena
-
Reis Duelar
-
Bishop Simon Penn-Lachish
Unspecified / None
-
Ramza Beoulve
-
Barbaneth Beoulve
-
Construct 8
-
Byblos
-
Arazlam Durai
-
Chancellor Glevanne
-
Generic Job Characters
Last edited: