Joined

Sep 19, 2011
Messages

2,240
Reaction score

5
Points

0
Awards

3
Age

25
Location
[SIZE=+6]
~♥[The Xion Fanclub]♥~
[/SIZE]​
(c)AxelRoxasFan223​
The people have spoken!!!
Nintendo Power 2009 Awards:
[SIZE=+2]
-INFORMATION-
[/SIZE]​
Supposedly coming out of nowhere, there was a girl donning the coat of the Organization, with skin as smooth as silk and lips as alluring as cherries. The delicate silence was broken after nearly a month to reveal the sweetest giggle one has ever heard, with a smile to match this angelic being.
For she is a wonderful girl, with immesurable concern for her two best friends.
With a sense of duty to match her kindness, and no fear of self sacrifice in the face of losing those she holds dear.
With the strength to hold onto her smile - until the very bitter end.
And even then - she shant go down without a fight.
One cannot believe she doesn't have a Heart.
Here's to the girl that did what no one thought they'd do - and put a yaoi shield in for Axel and Roxas.
C'mon. She needs the love ♥
Welcome, friends. Welcome -
To the Xion fanclub.
[SIZE=+2]
-WHY IS SHE AWESOME-
[/SIZE]​
SHE JUST IS!!!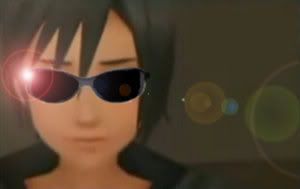 She's utterly adorable.
She goes up against Riku (so what if she loses, you gotta respect her for that! :heart
She goes up against Axel and puts up quite a fight, blocking his chakrams and giving him a run for his money.
She doesn't get kidnapped!
She's actually a supposed yaoi shield for AkuRoku. She'll be hated enough, why should we add to that?
She's about the best female character in the game, if not THE best character, period.
Managed to escape the Organization several times
Actually made a decision on how her life was to play out
Knocked out XIGBAR (And made him terrified at the same time)
Cares for her fellow members
Fights to protect said fellow members
[SIZE=+2]
-STAMPS-
[/SIZE]​
[SIZE=+2]
-FANARTS-
[/SIZE]​
[SIZE=+2]
-IMAGES-
[/SIZE]​
[SIZE=+2]
-COSPLAY-
[/SIZE]​
[SIZE=+2]
-SIGNATURES-
[/SIZE]​
[SIZE=+2]
-MOTIVATIONAL MEDIA-
[/SIZE]​
[SIZE=+2]
-MEMBERS-
[/SIZE]​
destinykh|revarai20|Choc|Zeagal
Lifes.Lover|King Sora X|Bumblebee|∞
roxas001|Cinollex|Silvertongue|Cissy
sand_drew|Showdown|Ringleader Man|Amixn_no_XV
AquaVenTerra101|rpgangel|Pheonex_Xion|Gildragon
Candylanger|Insane_NewB|MagmarFire|Blufire​
Bellaisima358|NaminesNobody|Aqualight|Allister Rose
wowx23|Traskix|AngelRoxas|Candy Fair
Summonerbrandon|TwilightDusk|jean1000695|Snow
keyblayedwielder|lonbilly|Diastyl|Beastly0123
aswaxsora|terraisawesome12|Naximi|AxelRoxasFan223
Ta-Chan|MelodiousNymph|Cef|Hikari
RoseateDawn|KH-fan4life|KHBassist|Mari
BondofWater|Crimson|HoUrGlAsS|nine-tailed fox
Silver_Soul|Izayoi|captain|Lanydx reborn
Marly|meertallica|Igshar|darksquallleon
Sango la dango|moonstar_xo|LadyScythe|LilLostHeartless
Organization_42|Glos-Peach|RisingDawnStar|Black Rose Witch
Vossler|White Mushroom|TrinityxLimit| khtaman
Xorbok|Wevvy|Tenacious|BBSC358/2Days
starwarsgirl13|Araliya|khlover7|Akemi N
Yuuki|Guernsey|Kagachi|Beyer
rokudamia2|AeonImpulse|Pyro Nymph XIII|lumine
Kenpachi|CLOUD!!|ThePromise|PowerOverNothing
blackberi|Skykh|WwhiptailwW|
Kitsukai
UmbraTsuki|lycorismoon29|ReverseUnversed|huanglulu
madammina|*~BlackCat~*|Xenliad|ZiggyK
Roxas-XIII|Mallorytheace|R0x@$|xskyysx
Random Queen|Staleforce21|lil'Von|AshidoMenos
Axel's girl1312|YuRiPa|The Dead Skin|Starcrossedsky
chasespicer056|Walkway|Roxasvse|Snowy
Vanitas97|riku_kicks_butt|AxelYoYo|Carbonite
goldenfrost|Xion_Z_Forgotten|AdrianXXII|SoCrazyWoahYAH!
Kyarah|Caxm|-xion14|*Rikku*
Raix_Feather|Skyus_solstice|Takushi Rena|Wastewander
~JD~|SogeUsopp114|In_a_Quandary|CrystalMaiden
HallsthEien|Davrax|Relix|Toria
Sign|magicedd|Flickr|Aurum-Femina
chihuahuaman|Stars|fantasy08|KorutoKumori
UnKNoWn_TWiLiGhT|Sakulily|bemmers789|Ovafaze
Becky | Monochrome Tides | MegaWallflower | Gull Wing
Mite | Miminezz | Yomi | Jkittycat​
​
​
​
​
​
​
​
This one was made by our very own Reika, and it's awesome!​
​
​
​
Last edited: