Ienzo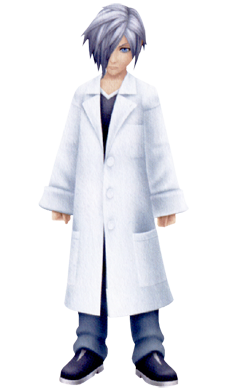 KINGDOM HEARTS Birth by Sleep
First Appearance: Kingdom Hearts Birth by Sleep (2010)
A taciturn boy whose knowing gaze shows that there is more to him than what's on the surface. After his parents died, Even and the others in the castle adopted him and he is now one of Ansem the Wise's apprentices.
Ienzo wandered outside of the castle against his master's orders and was surrounded by Unversed. Fortunately, Ventus arrived in time and saved the young boy. His primary caretaker, Even, found him not long after. The two return to the castle after Even thanks Ventus and tells him a little about Ienzo's past.
The boy is seen again at the end waling with Ansem the Wise while both are eating sea-salt ice cream.
---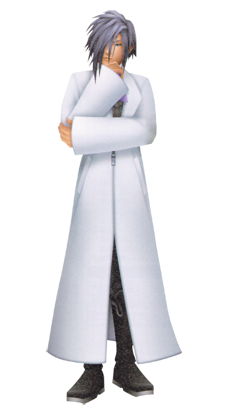 KINGDOM HEARTS 3D [Dream Drop Distance]
First Appearance: KINGDOM HEARTS Birth by Sleep (2010)
Japanese Voice Actor: Akira Ishida
English Voice Actor: Vincent Corazza
Ienzo was originally adopted by Ansem the Wise after the death of his parents, and had been well cared for by him and the other apprentices in their makeshift family. He didn't speak much at the time possibly due to the apparent shock of the loss of his parents, but all of that has since changed with his growth.

He had given up his heart with the other apprentices years ago in pursuit of what lies beyond without the hindrance of such thing, but has returned recompleted, searching through his adoptive father's study as well as the rest of the castle as Dilan and Even recover from their unstable condition. He is almost too eager to answer Lea's many questions, to the point where he deeply regrets even asking to begin with.
©2016 KHInsider. KINGDOM HEARTS official artwork, trailers, characters, merchandise, and music is copyrighted to Square Enix and Disney.
Original material is licensed under a Creative Commons License permitting non-commercial sharing with attribution.
Please read our privacy policy for more information | Legal Information