Fred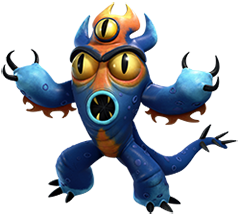 First Appearance: Kingdom Hearts III (2019)
Origin: Big Hero 6 (2014)
Japanese Voice Actor: TBA
English Voice Actor: T.J. Miller
One of the original members of Big Hero 6.
Inspired by the Super Heroes in his comic books, Fred Frederickson dons a monster costume that breaths fire to deal with any criminal that stands in his way.
Fred is also the son of a famous Super Hero, Boss Awesome, so he is the team's knowledge databank into solving Super Hero problems left, right, and centre!
He and the rest of Big Hero 6 team up to help Sora, Donald, and Goofy deal with the Heartless and Nobody threat that plagues San Fransokyo.
©2016 KHInsider. KINGDOM HEARTS official artwork, trailers, characters, merchandise, and music is copyrighted to Square Enix and Disney.
Original material is licensed under a Creative Commons License permitting non-commercial sharing with attribution.
Please read our privacy policy for more information | Legal Information