Aced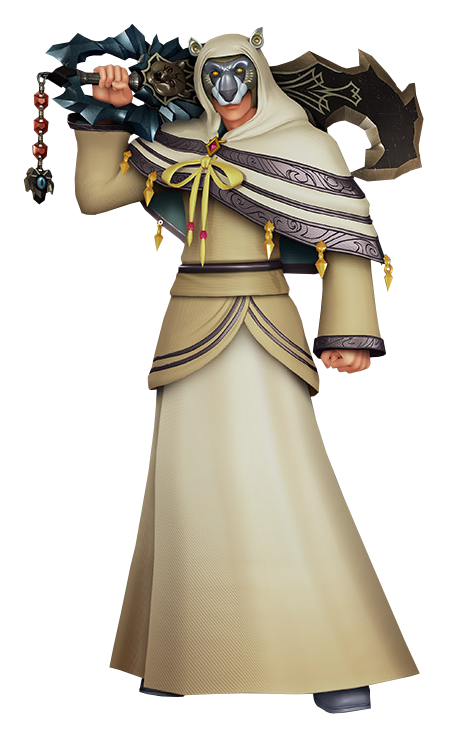 First Appearance: KINGDOM HEARTS χ[chi] (2013)
Japanese voice actor: Subaru Kimura
English voice actor: Travis Willingham
The Foretellers are powerful Keyblade Masters formerly under the tutelage of the Master of Masters. Before the Master disappeared, he bestowed them with the Book of Prophecies, a mysterious tome that can not only transcribe events that have yet to take place, but can also conjure worlds filled with beings and powers that have yet to exist.
When they discovered the book had predicted a bleak future in which all worlds would be enveloped in darkness, they decided to use its power to combat the darkness with the power of the future. The Foretellers separated to form the 5 Unions, gathering powerful warriors to fight and collect Lux on their behalf.
As time passed, they discover that a traitor lies among them, leading to a rising conflict between the Unions. The Foretellers have attempted to quell the tension internally but it has risen to the point where even they have taken up arms against one another. The opposition between each of the 5 Unions and their leaders will lead to a devastating Keyblade War, resulting in the end of the world.
©2016 KHInsider. KINGDOM HEARTS official artwork, trailers, characters, merchandise, and music is copyrighted to Square Enix and Disney.
Original material is licensed under a Creative Commons License permitting non-commercial sharing with attribution.
Please read our privacy policy for more information | Legal Information