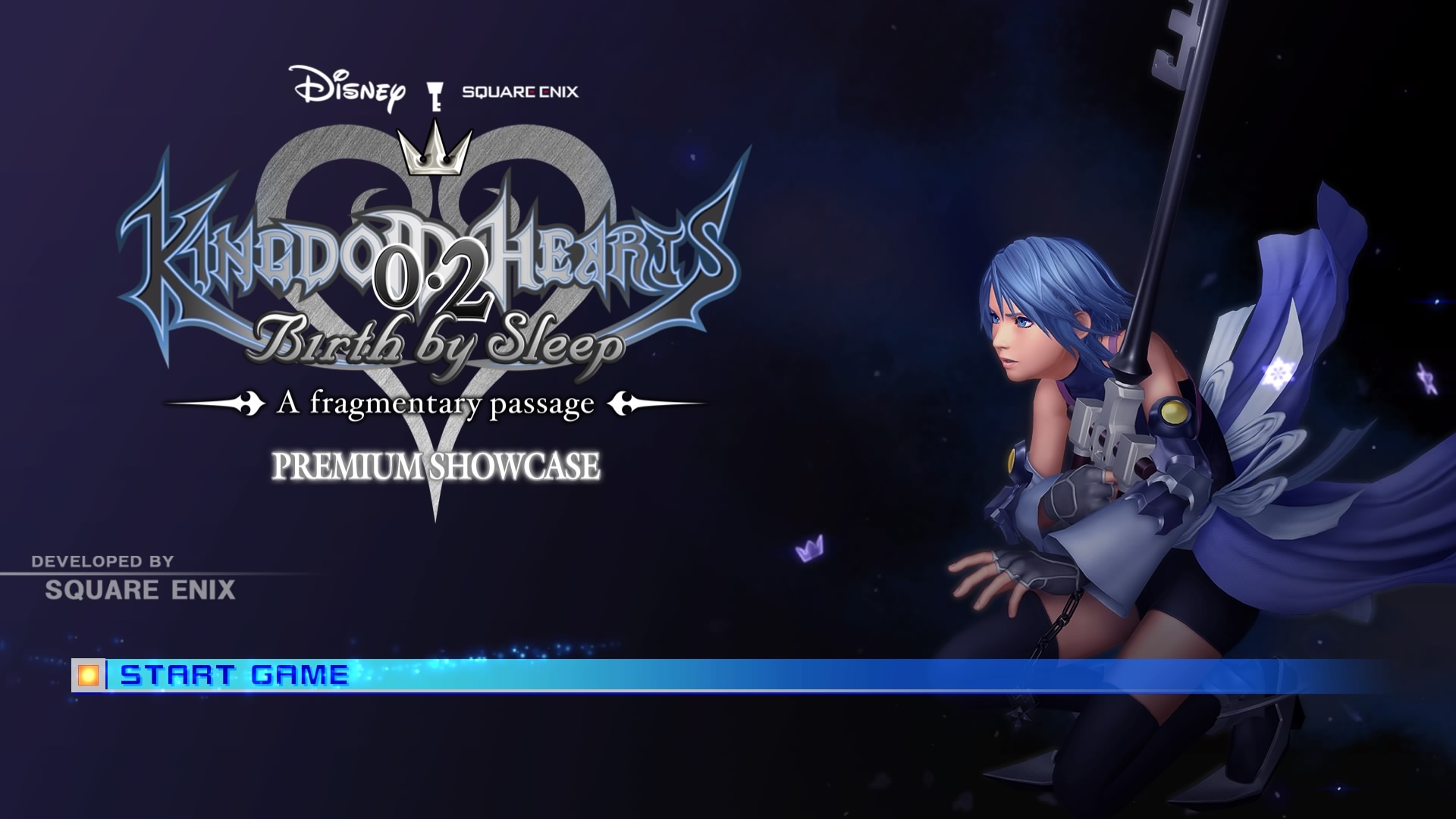 This week, I was lucky enough to be invited into the offices of Bandai Namco Australia and get my hands on Kingdom Hearts HD 2.8 Final Chapter Prologue. I was given two hours to play four demos - one featuring Aqua in the Castle of Dreams, one featuring Sora in Traverse Town, and two featuring Riku in La Cité des Cloches and The Grid respectively (the same demos that have been taken around to game shows worldwide).
I was able to capture myself playing the game and upload it for all of you to view. We had planned a special surprise to showcase the demos for Dream Drop Distance HD but unfortunately my capture didn't turn out quite as expected (there's no visual, just audio) so unfortunately I do not have anything to show in regards to that title at this time. We're working avidly to solve this problem so fingers crossed!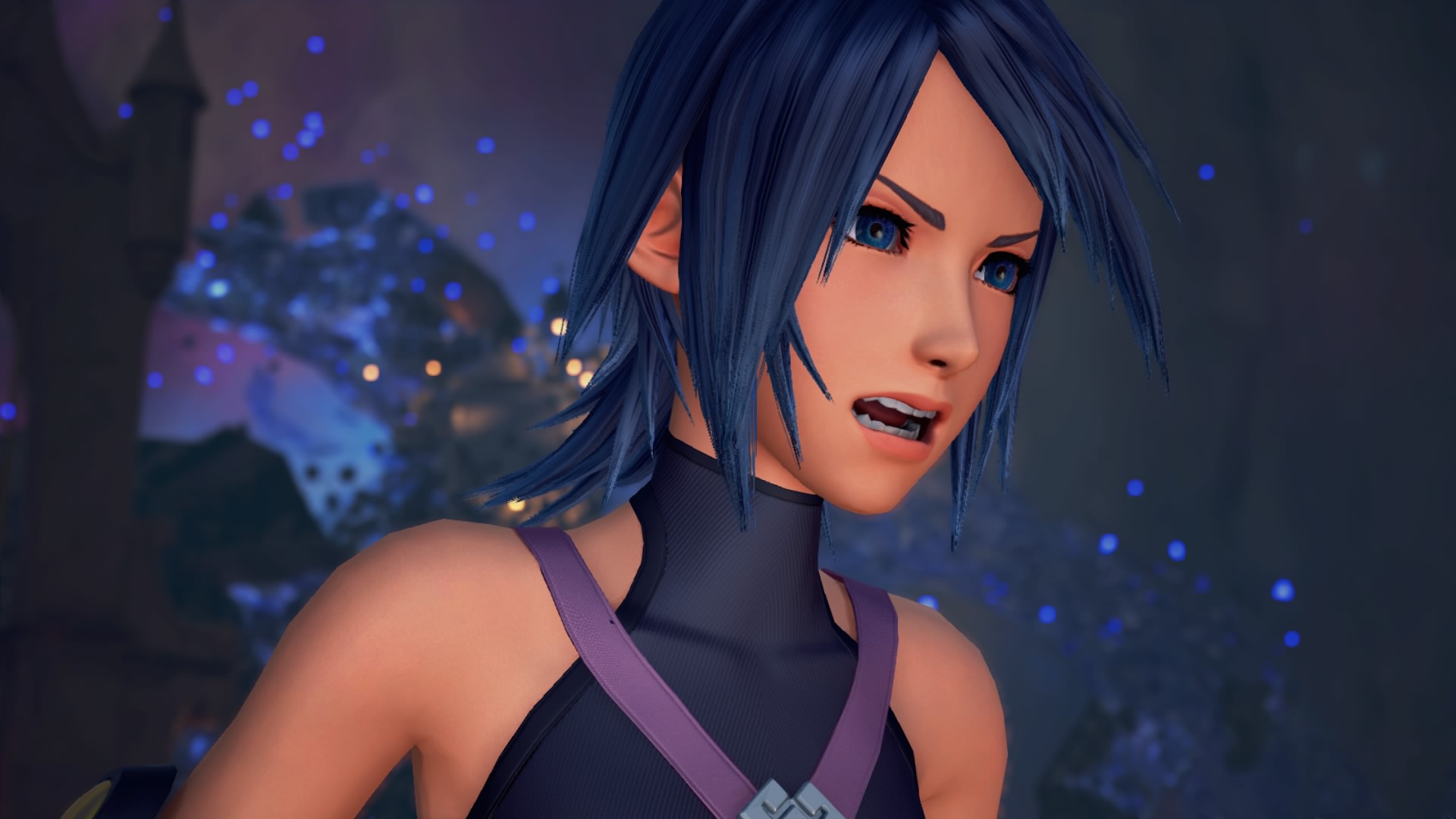 ---
KINGDOM HEARTS 0.2 BIRTH BY SLEEP - A FRAGMENTARY PASSAGE - 
I was so excited to get to try this title. Naturally, out of the demos available this is the first one I jumped into because I was so excited to see what the future of the Kingdom Hearts franchise looked and played like. One of the things that really impressed me was that even though the graphics have evolved from what we've been use to for 15 years now, it still looked exactly like a Kingdom Hearts game. Even further than that, it felt exactly like a Kingdom Hearts game should. The gameplay was fun, there were a lot of elements to master, and the enemies were tough as well! I absolutely love that the Shadows now actually become shadows when they go into the ground as opposed to becoming a flat texture on the ground.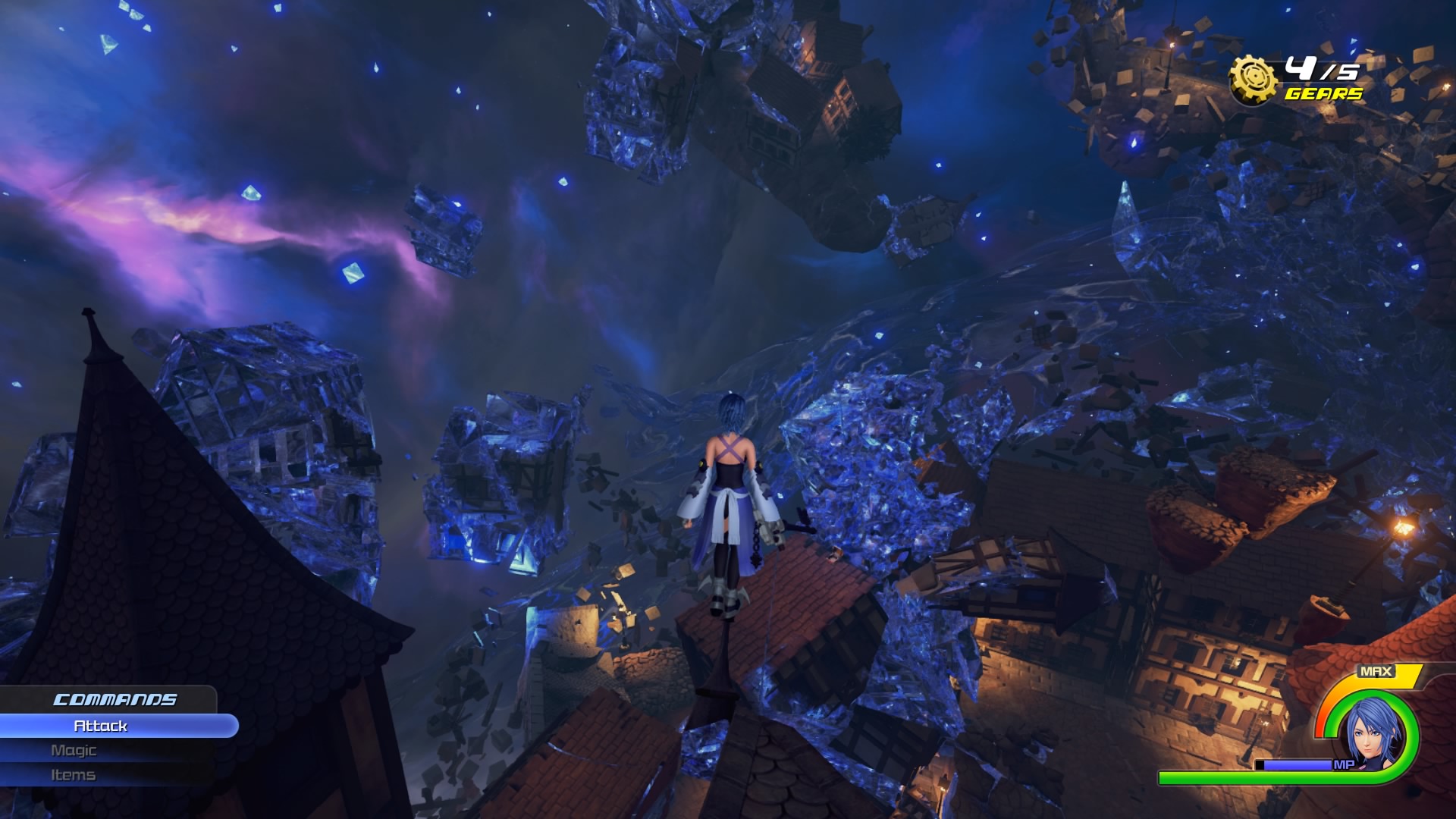 I also found myself using magic more than I ever have in the series. For the first time, it actually felt fun to mix magic into my combos. Thunder was perfect to use on a crowd, and Blizzard worked a treat on flying enemies (since it forces them to fall to the ground). Unfortunately there were times in my time with the game where the frame rate went down, notably when there were a lot of effects on screen such as when I was using Spell Weaver or fighting the Devil Wave but as this was the Paris Games Week build I have hope they have improved on it since then.
---
KINGDOM HEARTS DREAM DROP DISTANCE HD
This is how Dream Drop Distance should have been when it released in 2012. I'm a bit biased as I prefer console gaming to handheld gaming but exploring Traverse Town or racing at The Grid felt oh so right on a big screen in crisp HD. I admit that the 60fps took me back initially as I'm not use to it in this series but it grew on me and my time with the demo proceeded and now I'm very excited to explore the previous Kingdom Hearts titles in 60fps.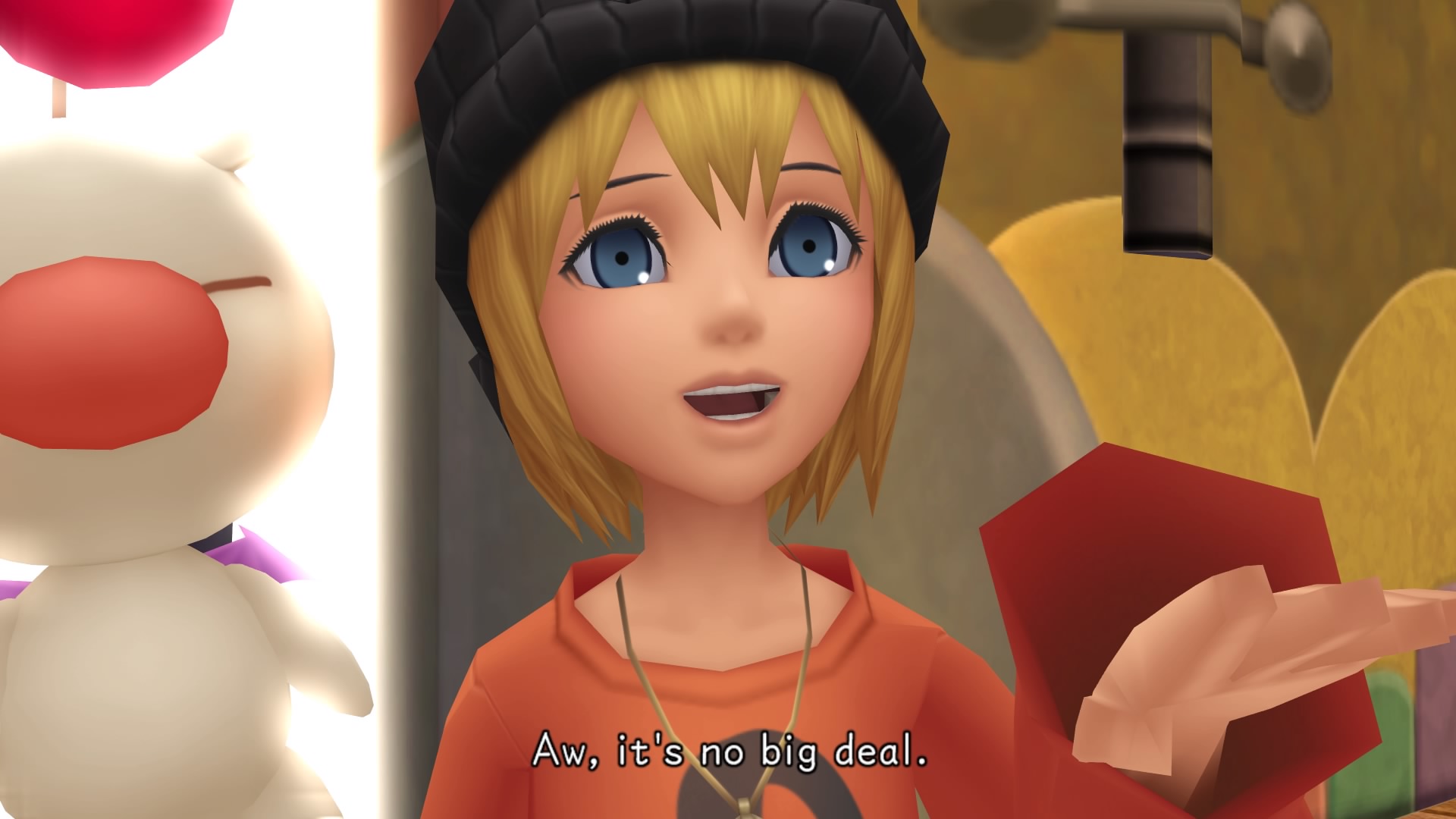 I had trouble with the camera and menu as it was inverted so there was a bit of fumbling around as I got use to the controls again. I was also use to the left D-Pad button being a shortcut to a chosen command so I was taken back a few times as the system has been revamped so pressing left and right moves you through two other menus (swapping out your Dream Eaters and selecting them for a special attack). 
I absolutely adored this game on the 3DS and experiencing it again in HD on a television was just magical. The unique gameplay was whimsical and I didn't realise how much I missed Flowmotion and my Dream Eater pals!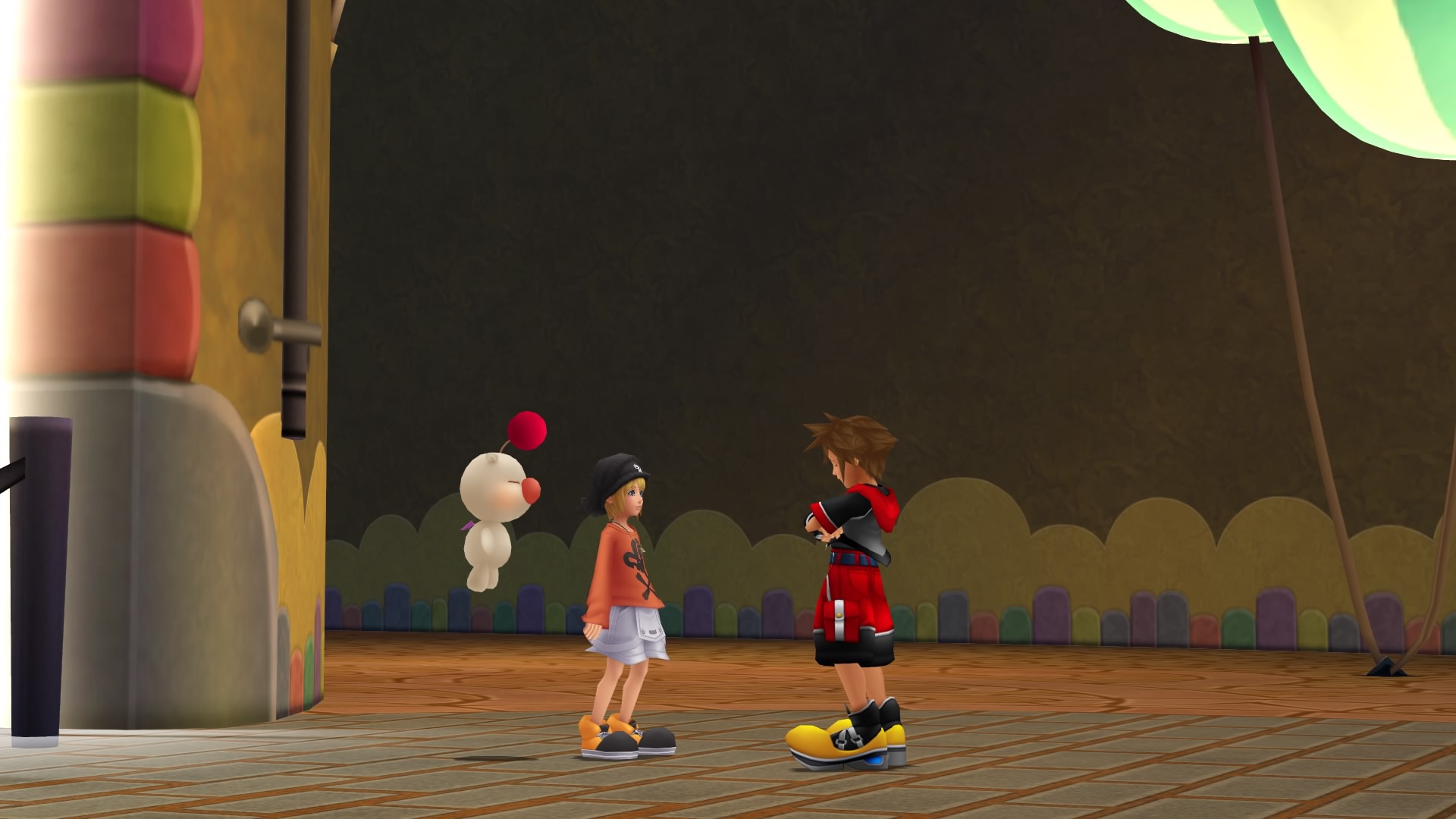 Kingdom Hearts is definitely back, and better than ever. The series is kicking off it's 15th anniversary in such a big way next year with Kingdom Hearts HD 2.8 Final Chapter Prologue and I'm so excited to see where the rest of the year takes us.