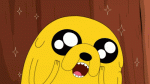 Joined

May 8, 2007
Messages

8,762
Location
Some of us have seen the first 1980s hit movie. Others of us may know about Tron through playing KH II. Still most of us on KHI know about Tron.
Now as announced at Comic-Con '08 a new Tron movie is coming out "SOON!" Tron 2.
I'm not sure what this movie will entail, however, with the way technology has progressed, and the movie industry has changed, I'm looking forward to this new movie....
Check out the leaked trailer as seen at Comic-Con:
YouTube - Tron 2 Bootleg Trailer
So anyone care? Would you see it? Any thoughts on what it may be about?
Also, this isnt a KH thread, but could this mean more appearances from Tron in future KH games?
Edit
: Of course the links with the previews are all dead because Disney had youtube remove them all, so hopefully we will get a new video of Tron 2 soon.
Gildragon EDIT:
YouTube - Tron : Legacy - Official Comic Con Teaser Trailer [HD]
Last edited: