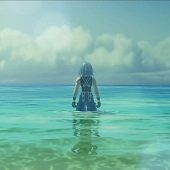 Be Wiser Than the Serpent
Joined

Nov 4, 2012
Messages

3,765
Awards

37
Significance to fans is completely irrelevant and should have zero impact on the storyteller.
It's only irrelevant if you're writing into the void with no audience. Otherwise, you're wanting people to buy something and that requires incentive. And I'm not going to indulge this line of thought that KH3 is better off as a
story
because of Radiant Garden's absence. On the contrary, it's much weaker for it. I thought then and still think that there was no sense behind its omission; it was entirely personal, tied up in Nomura being fed up over the FFXIII drama, which he himself was to blame for because he couldn't get off the pot after years of development and he decided to take it out on KH fans. Twilight Town would've suffered the same fate if it didn't have a few original characters there that would allow it to function even with him cutting the FF characters there out of it.