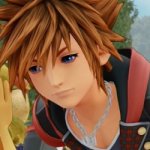 Joined

Apr 7, 2005
Messages

3,879
Awards

0
Location
Hello!

I thought I'd never really had to do this but it seems if I'm serious I can be....so with that being said. I plan to take a 3 months hiatus from KHI and that is until May unless you count this month, so that'd be 4 months but I don't count this month but whatever. Moving on, with this being said, I don't plan to come on until at least early May. May 7th to be specific as my college classes end around there. Also I don't think I'll make annoucements but this time I want to be really serious about focusing on my college work unlike last semester but it's not like I'll do this everytime college start but this semester is important to me because I'm taking more then three classes and I want to do well in one of my classes as that class is the key to having me getting an associate degree and transferring to a 4 year university.

Any emergency for my friends on here, you can reach me on MSN, Facebook, or even e-mail. Don't even bothering sending me PMs as this time I'm avoiding the site until my last day of college. Although I found this part not to be an interest to anybody as they rarely contact me outside KHI...but meh, just in case.

As for the RP section, for the RPs I'm in, I'll do what I've done previously before and that is e-mail you individually. As for the Crisis Core AU RP, the sign-ups are still available but I'll have to leave Rauxlen to take care of looking over the templates and such and all that until I come back in May and look at the templates anybody has submitted prior to May.

Well that's all for now, I'll be on today but if not, I'm out!

So with that being said, SEE YOU IN MAY!