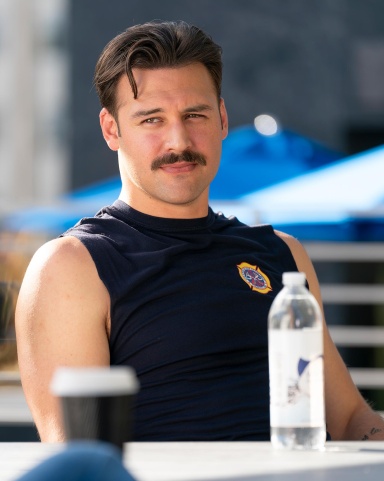 written in the stars
Staff member
Joined

Jul 13, 2008
Messages

35,551
Awards

96
Age

32
Location
Website
Back in January of this year, Kingdom Hearts fans were coming off of the heels of Kingdom Hearts III ReMind and there was a sort of jubilant energy that had settled into the community. Fans were eager where the series was going to go after the events of that installment. Hardly anybody imagined that nearly nine months later they would be getting their answer in the form of Kingdom Hearts Melody of Memory. I certainly had no expectations of a new game releasing this year, but this year has been a plot twist every single day, and, to be frank, Melody of Memory is certainly one of the more pleasant ones I have experienced thus far.
Kingdom Hearts Melody of Memory is a rhythm-action game developed by Square Enix and Indieszero, a Japanese developer best known for their work on Theatrhythm Final Fantasy. This project came to fruition after years of discussions between Kingdom Hearts series Executive Producer Ichiro Hazama and Melody of Memory Co-Director Masanobu Suzui. The game had even been planned to be another Theatrhythm game, but after a lot of planning and discussions with Kingdom Hearts series director Tetsuya Nomura and Disney, they finally nailed what they wanted to create and Melody of Memory came to fruition.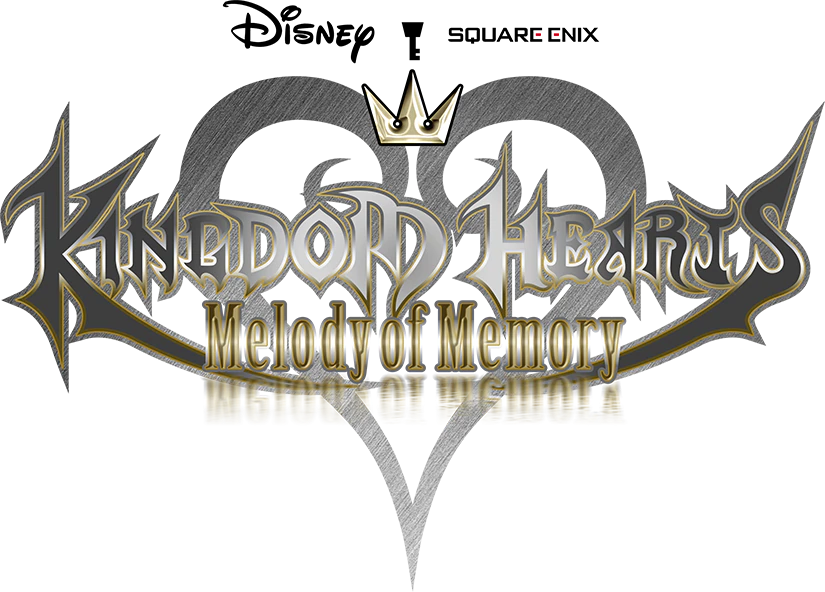 When you first launch Melody of Memory, it throws you right into World Tour which serves as the game's story campaign mode. You initially take control of Sora, Donald, and Goofy as they battle their way through different levels featuring music from iconic Disney worlds. As you play through various levels and complete missions, you collect stars that unlock pathways to new worlds spanning the scope of the entire series, and also unlock new three other teams that feature Roxas, Axel, Xion, Terra, Aqua, Ven, Riku, Komory Bat, and Meow Wow. Interspersed throughout these levels are recaps covering events from past games with Kairi, voiced by Alyson Stoner, serving as the narrator. 
The addition of these scenes in Melody of Memory makes for a perfect introduction to the series for any newcomers hopping in after Kingdom Hearts III and also serves as a great recap for long-time fans who get to relive their favorite moments. New and old fans will have plenty more to enjoy once they finish exploring the entirety of World Tour's massive map. Brand new cutscenes play once you finish World Tour which sets the stage for the 2nd Phase of the series, and even though I cannot discuss the details of what goes on in these scenes, I can say that there is plenty to experience that will have fans debating and theorizing for months to come. Despite what these scenes mean for the future of the series, the fact that they are back-ended in Melody of Memory might upset some fans, but the story is not the crux of this game.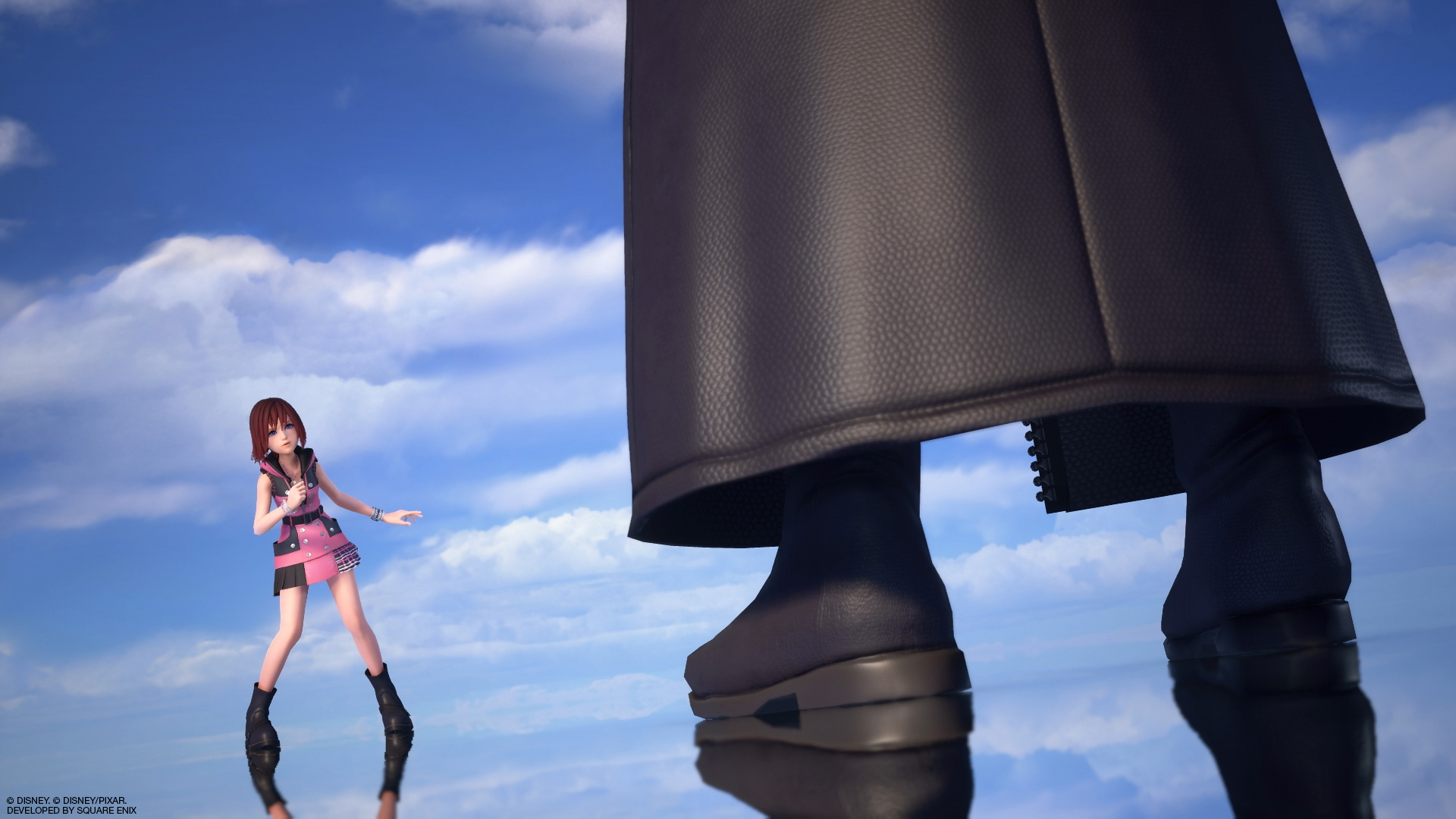 The heart of Melody of Memory is in its massive library of music and the rhythm-action gameplay paired with it. The first type of stages are Field Battles where you play as your chosen team and fight against Heartless, Nobodies, and other enemy types in time with the music. These battles are the most common type in the game and can range in length depending on the song. 
The second type of stages are Memory Dives where you time button inputs to the music as the team glides through cutscenes from Kingdom Hearts. The cutscenes played behind these special stages can be viewed again in the Theater section of the Museum without having to play through battles. 
The third type of stages are Boss Battles and there are only four of them in the game. The unique aspect of these boss battles are Dark Zones, segments of the battle that require the player to input the right commands in order to guarantee the team's survival from a special attack from the boss. These dodging sections play out on screen without any button inputs so you may observe if you succeeded in dodging the boss, which makes the gameplay a bit clunky and less engaging than the other stage types. It is also a bit jarring that there are only four of these Boss Battles considering the wealth of enemies to be found in the Kingdom Hearts franchise.
After playing through a song in World Tour or synthesizing them in the Team Menu, these songs can be accessed in Track Selection mode. It is through this mode that you can experience a completely new way to play the game by changing your input style: Basic for the standard button input, One Button for a single button input, or Performer which adds additional targets that boost your scores as you play.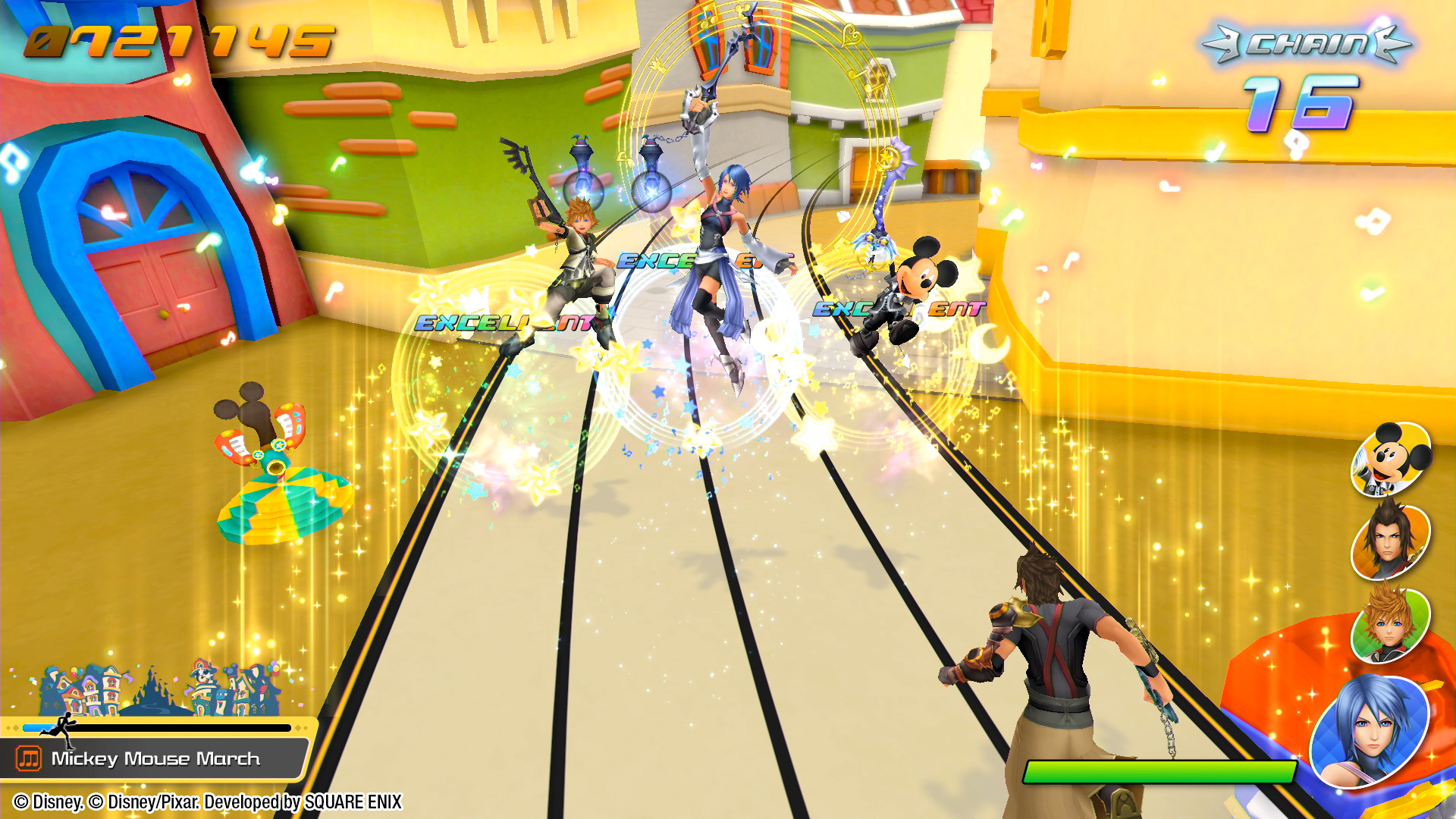 Players can also play through VS Battles which allow you to compete against opponents online or you can face off against COM opponents which progressively get harder as you climb the ranks. In this mode, special moves called Tricks are triggered that can confuse or trip up your opponents, but beware—opponents can also use tricks on you as you progress through a song. Online Battles features random matchmaking based on your combat preferences and your online rating which changes depending on how well you do in a match. 
The disappointing aspect of Online Battles is that there is no way to choose who you wish to go up against if you are looking to play with friends. This seems like a basic function that should have been included from the start, especially considering the fact that people are looking for more ways to interact with friends during the midst of the global pandemic. 
Local co-op is also available in this game through the Co-op mode. In this section, you and a friend can both pick up a controller and play through 21 different songs in Melody of Memory as Sora and Riku. While this mode is fun to play through with friends, it is yet again another mode that could have benefitted from an online option. 
As you progress through the various modes of the game, you collect synthesis materials, items, and collectibles varying from artwork to key moments from the series. Synthesis materials are used through the Team Menu to craft new consumable items like healing items, EXP Boosts, and Summoning Stars which allow you to call Mickey Mouse into battle. As mentioned earlier, you can synthesize new songs as well as materials, icons for your online VS Battle profile, and Collector's Cards.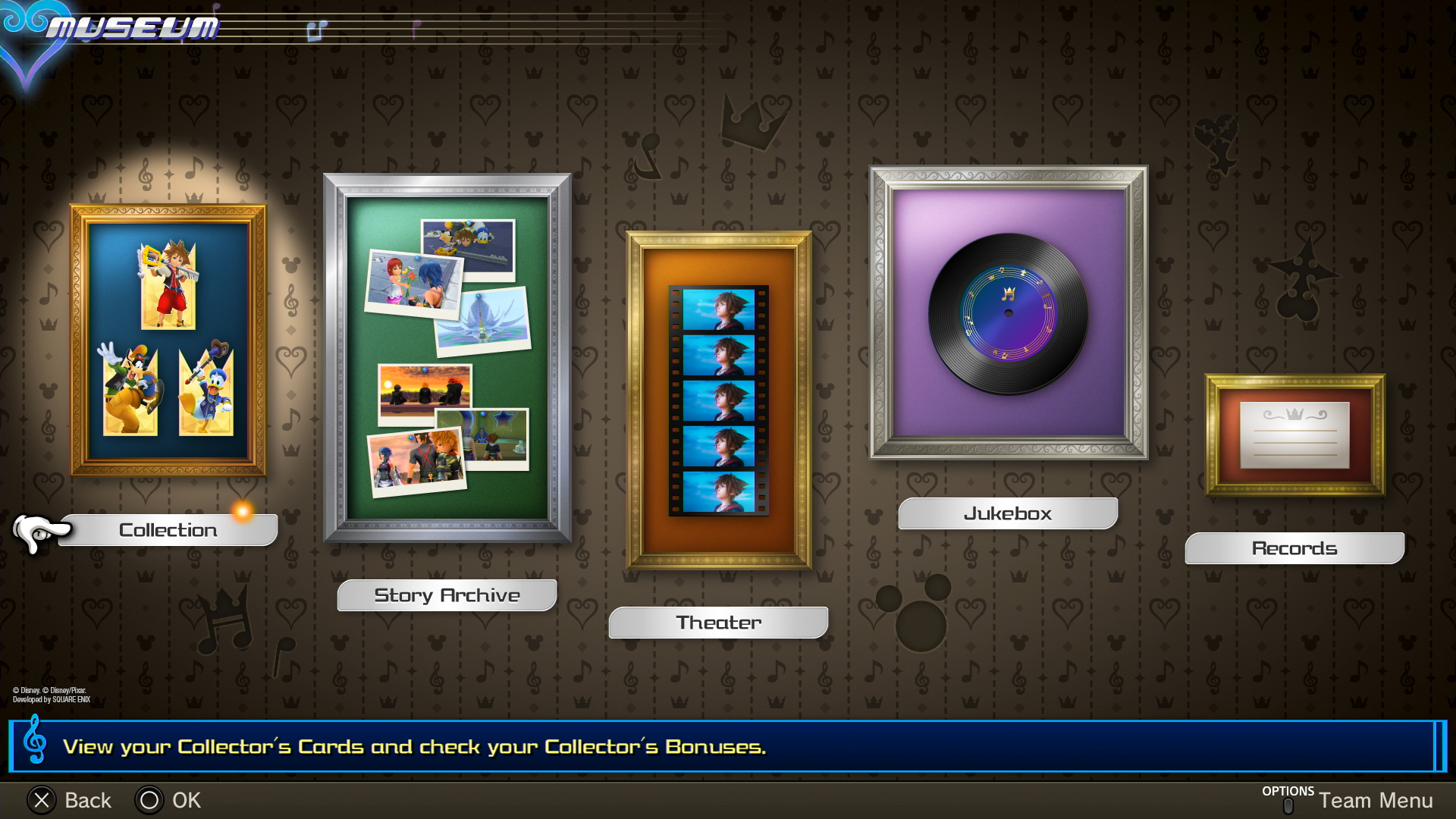 Collector's Cards can be viewed in the Museum which houses artwork, story scenes, Keyblades, and other collectibles that can be gathered as you play through Melody of Memory. As you collect more items, you can level up your "collector level" which grants certain bonuses like HP and EXP boosts to your team to make levels easier to progress through. The Museum also stores cutscenes from the World Tour, a jukebox to listen to songs from the game, and your records as you progress through the game. One notable section here are Feats, a list of 80 different goals to achieve as you play through Melody of Memory. 45 of these feats are linked to trophies you earn if you are playing on the Playstation 4, and the rest are additional achievements. This will certainly entice any completionists out there seeking a fun challenge to keep them occupied.
Everything is presented through the nostalgic and still gorgeous old style of graphics from the games before Kingdom Hearts III, barring the new cutscenes from the end of the game, and as I played I couldn't help but smile at how much this game reminded me of playing through previous Kingdom Hearts games because of how charming the old style graphics are.
The greatest aspect of this game is the fact that Melody of Memory celebrates the beautiful compositions by series composers Yoko Shimomura, Takeharu Ishimoto, and Tsuyoshi Sekito alongside the wonderfully-crafted theme songs by Hikaru Utada. Whether it is the familiar sounds of "Hand in Hand" and "Destati" or heart-wrenching themes like "Ventus" and "Musique pour la tristesse de Xion", there are over 144 tracks for fans to enjoy regardless of what game they started the series with. Melody of Memory even features a handful of original Disney songs like "A Whole New World" from Aladdin (1992) and "Circle of Life" from The Lion King (1994)—interesting choices for this game as fans know these songs are never featured in any Kingdom Hearts game. Sadly, there is a distinctive lack of tracks from Kingdom Hearts III compared to the rest of the series. Even though there are no plans for downloadable content, it feels as though Melody of Memory has a perfect opportunity to receive DLC down the line with an emphasis on Kingdom Hearts III now that the original soundtrack has released.
The entire package of Kingdom Hearts Melody of Memory is not only a love letter to the music of Kingdom Hearts but to the entirety of this 18-year old franchise as a whole. This game is addictive to play due to its satisfying gameplay loop and the music and visuals all come together to create a delightful game newcomers and fans alike can play for months and years to come.
Played on Playstation 4 Pro
Disclaimer: A copy of this game was provided to KHInsider by the publisher.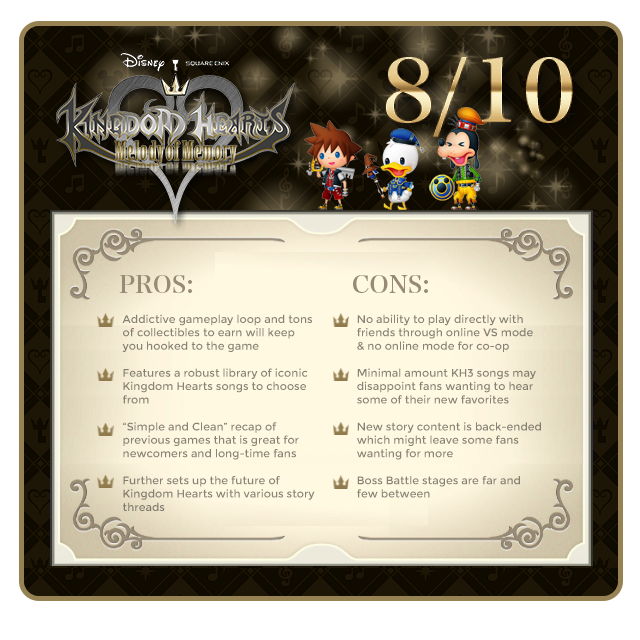 General Information 
Developers: Square Enix, Indieszero
Director: Tetsuya Nomura
Co-Director: Masanobu Suzui
Executive Producer: Ichiro Hazama
Official Website: ENG | JPN
Platform(s): PlayStation 4, Xbox One, Nintendo Switch
Release Date: JP | November 11, 2020, NA/EU | November 13, 2020
Follow Kingdom Hearts Insider on Facebook and Twitter for the latest updates on Kingdom Hearts Union χ [Cross], Kingdom Hearts Dark Road, Kingdom Hearts III, Kingdom Hearts Melody of Memory, and all things Kingdom Hearts and The World Ends With You!
Last edited: