Joined

Jan 22, 2007
Messages

2,170
ACCEPTING TEMPS AT ALL TIMES​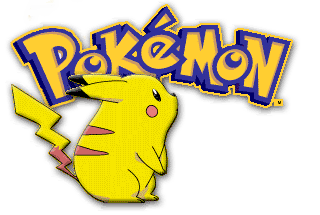 Lol. Cheesey logo FTW!
Everything subject to change by Saturday.
​
Many thoughts come to mind when the word "Pokémon" is uttered. People may think battles, in which they can show off their Pokémon's strength and will. Some think contests, where their Pokémon's charm and skill shine. Whatever thought comes to mind when one hears Pokémon, the same image is shown; a friend for life, a companion, a creature to be completely by your side, fighting your fights and struggling with your struggles. In the world of Pokémon, when a child reaches the age of ten, they're given a starter Pokémon, allowing them to begin to mold and sculpt their future, choosing the path they wish to choose. The path of a Pokémon trainer, traveling from town to town, collecting gym badges with the ultimate goal of becoming the Master of Pokémon. Another optional path is the ever popular, Pokémon contests, where the hard work you put into your Pokémon shows with the ribbons you win. Regardless of the path you chose, the world of Pokémon can be a hard one, filled with wins and losses, ups and downs. Chose wisely young trainer. And good-luck. You're going to need it.
Dear Aspiring Pokémon Trainer,
I'm glad to inform you that you're finally of age to get your own Pokémon. Everything you've been waiting for and learning in Pokémon School has built up to this. I'd like it if you were to come to my lab to receive your starter Pokémon, this Saturday. After that, it's all up to you young trainer what you do. I will see you Saturday young trainer. Also, don't forget to wear a coat, because it's been rather chilly out lately, on the count of all of the snow.

Prof. Elm. ​
Ok. So I want to do this Jhoto style. We'll go throughout the Jhoto region, like Gold/Silver. A few other things will be added, like contests and whatnot. Also, it has always been my dream to make a multi-part Pokémon RP, so what I wanted to do with this is start out in Jhoto, only cause it's my favorite, and do all the stuff. Then, when we're done, if people actually kept to it and stuff, continue it into another region. This is my dream people. Wouldn't you want to fulfill a child dream? Also. The above letter is just something you can build your stuff off of. You don't HAVE to start out going to Professor Elm. You could have had your Pokémon for a while. It's all up to you.
Rules:​
1. Pokémon battles will last for a maximum of 10 posts for one-on-one battles and 15 posts for two-on-two battles. This should give both participants enough time to describe their battle in descriptive detail as well as come to a decision on who will win the battle. The maximum number of posts applies to all participants in a specific Pokémon battle.
2. No relations can be made to characters from the manga, anime, or any other Pokémon related services. This is an OC (original character) RP with Pokémon concepts.
3. Spelling, grammar, and vocabulary are all important. Make sure your posts are legible and understandable. Also, any posts in the first-person perspective will not be allowed. All posts must be written in the third-person perspective.
4. Standard KH rules should also be followed.
5. If there is something you don't understand and can't be bothered finding out about or if you just don't like anything about the rules or RP, then don't bother joining. I'm giving you fair warning on what to expect in the RP so do not complain when something happens and you don't like it. Read the rules and make sure you understand them.
6. No one liners, machine gun posts, or spamming.
7. Each post must be at least two paragraphs, but keep them about that if possible.
9. Keep OOC to the ooc thread please. That's why it was made.
10. Try not to "book post" as I like to call it. Basically two people or so do post after post within a span of like, ten minutes, leaving everyone else in the RP stuck reading an entire book. Try not to do that. We want to try and keep everyone on the same level and on track so this doesn't happen. Please.
Template:​
Name: (be original, nothing like John Ketchum or anything like that.)
Age: 10-12
Gender:
Appearance: (Pics are cool. Just give a little description)
Personality:
Path: Trainer/breeder/contest etc.
Starter Pokémon: (Any basic/baby Pokémon you want pretty much. And only one kind of starter per person. So no two people can have the same starter. First come first serve. I just want to keep some originality is all.)
Other: (any other thing you want to add that I didn't give a spot for.)
Name: Fallon Knox

Age: 10

Gender: Male

Appearance: Fallon is just beginning to grow into his new self. His family has a dominant scrawny gene, and he has his father's height, so he is fairly tall and lanky. His body lacks fat and muscle, yet he's still sturdy. He received his mother's Crimson Red hair, which protrudes from his head in spikes, and is just above his shoulders and very thick, it lays somewhat flat on his head. He has a tousled look to it, seeing as how he never brushes it. Over his hair is the pair of blue goggles his brother gave him before his journey. Fallon's irises are a light color, almost black to someone looking from far away. His skin is a very pale peach color, almost to the point to where it looks drained, yet still has enough color to make him look alive. He wears square rimmed glasses, due to his poor eyesight. He wears a gray undershirt, and a green suit jacket over with a logo over the left part of his chest. This was the jacket his Uncle wore when he was on his journey. He wears a pair of average black pants and average red shoes. Fallon has several wrist bands on his left wrist, each one a different story. Around his belt is his pokeball holder, and his backpack, a simple orange bag.

Personality: Fallon's an outgoing, carefree guy. He can be somewhat of a loud mouth, rarely keeping to himself. This tends to get him in trouble from time to time. Fallon is also a bit self-centered, believing all the ladies want him, and that he can do anything. His fears are limited, and he tends to take extreme risks, doing things most people would consider nuts. There is a serious Fallon who tends to show itself in the direst times. He thinks of friendship as one of, if not the most sacred bond. He'll do anything and everything for his friends.

Path: Pokémon Trainer

Bio: Fallon grew up with just his brother and uncle. At birth, their parents died in a fire that burned down their house. Everything was lost. The siblings went to live with their uncle, a loving man, and passionate Pokémon trainer. He had collected many badges, and competed in many tournaments. He had gone down as a legend in the hall-of-fame. Sadly, he retired after age hit the best of him and his bones became too weak.

Fallon was then inspired to be a great Pokémon trainer, much like his uncle. His passion for Pokémon grew even greater when his brother began his Pokémon journey. Before departing, his brother gave him the pair of goggles he wore as a child. Fallon cherished his brother's gift, the only thing to remind him of his closest family member.

Now ten years old, Fallon can finally get his own Pokémon. What Pokémon he has in mind is a mystery, but what is apparent, is that he's fully ready to tackle the gyms and make it to Pokémon stardom!

Starter Pokémon: Aipom
Fallon's Aipom is a very mischievous and thrill-seeking Pokémon. After Fallon receives Aipom, the Pokémon takes the pair of goggles Fallon's brother gave him as a child. These become a permanent on him.

Accepted:
Relliks Ban: Aipom
Seinra: Ralts
Summer Solstice: Charmander
Superwes: Riolu
Leonheart: Shiny Growlithe
Flower: Eevee
ThePromise: Todadile
Chromatic: Cyndaquil
Last edited: