Joined

Jul 12, 2006
Messages

551
Awards

8
Location
I see a lot of great Manga/Anime discussions going on in the forums but I can't help but feel like we're missing some major stuff. I'm talking about Manwha, Korean Comics. They have great weekly stories in full color and all chapters are released at the same time in English and Korean by the publisher, Webtoon. They also have a free iPhone/Android App so you can catch them on the go. My favorite series are
Noblesse, Tower of God, and Sidekicks
. Some other big series are
Orange Marmalade, Girl's of the Wild's, God of High School, The Gamer, and unTouchable
.
Noblesse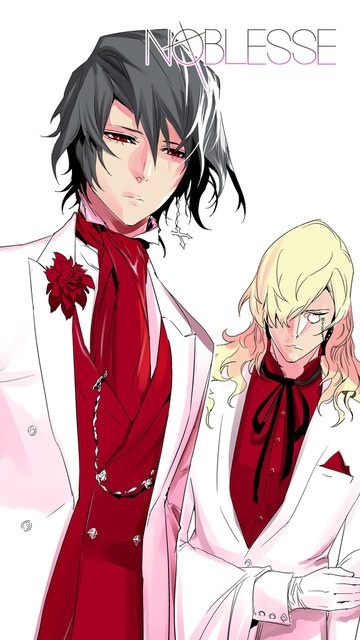 Rank #1 Webtoon
Rank #29 Mangafox
Season 7
359 Chapters
Updates Every Monday
Rai, the noblest of all vampires, wakes up from 820-years long sleep and starts his new life as a student in a school founded by his loyal servant, Frankenstein. But his peaceful days with other students are interrupted by mysterious attackers known as the "Unions"...
Read it at it's source here.
Honestly the best thing about this series are the protagonists. Very different from your traditional Shonen lead. Very powerful from the get go and when he goes all out it's awesome, but he doesn't fight often. Instead he's surrounded by great friends who do fight often and are always exciting to see in action.
Tower of God
Rank #6 Webtoon
Rank #14 Mangafox
Season 2
235 Chapters
Updates Every Sunday
BAM, who was alone all his life has entered the tower to chase after his only friend, RACHEL, but how will he survive without having any special strength or power?
Read it at it's source here.
Honestly this series is really interesting. Starts off slow. Kind of like Katekyo Hitman Reborn! but when it speeds up it's amazing. End of Season One and onward is phenomenal. The main character is cool. He always ends up amazing me but I enjoy his friends more than him. He's also not as much in the traditional Shonen hero. More like Tsuna from Hitman Reborn! or Shinji from Neon Genesis Evangelion but with more drive and less fear. His friends really look after him and put him in the best position to succeed.
Sidekicks
Season 2
52 Chapters
Updates Every Wednesday
Even if people are born with super powers, they must serve as sidekicks of superheroes in order to become superheroes themselves. Dream Girl has the power to make people fall asleep. She is the sidekick of Darkslug, who is not a great hero compared to his reputation. One day, Dream Girl and Theo work together to get rid of villains and save the world.
Read it at it's source here.
Honestly this series is exactly what it says. It's a take on following around a superhero as the sidekick. Basically a super intern. Sidekicks handle all the minor issues in need of a super hero where as the superhero will step in when the side kick can't handle it (think super villains and such). The plot goes into depth fairly quickly as the supervillains get bolder and secrets regarding the very essence of superpowers come into play. It's a really interesting comic and it's nice to get an Eastern take on classic super heroes. Also the main character's hero is absolutely hilarious and incredibly powerful. A great character.
Last edited: