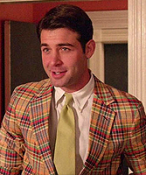 Joined

Dec 15, 2004
Messages

9,188
Website
Final Fantasy Network Podcast Series Inbound
<---
CLICK HERE FOR MORE INFORMATION
We are pleased to announce the introduction of a new (this time permanent, we promise) podcast series, The Final Fantasy Network Podcast.
We have an excellent team lined up that we are very proud to be partnering with. I have personally known host Kyle for many years through thick and thin. He will be joined by Jamie and Francesca who are wonderful folks. Hopefully we can get them forum accounts soon so they can interact with you guys!
As stated in the update, the first episode launches this Friday, and is recording in less than 24 hours. We want to include you guys in it too! If you have questions or comments you'd like aired, the number to call is 1-888-361-7770, (TOLL FREE) and if you're from outside the USA/Canada, you can call us on Skype and leave your input, just call "FinalFantasyNetwork" in Skype.
Check the update for additional info as well as a teaser introducing the podcast and the hosts, to get an idea of the quality you can expect here.
Please chime in within this thread as well, the team would love to hear your comments, ideas, and suggestions. This is a really big step for us.