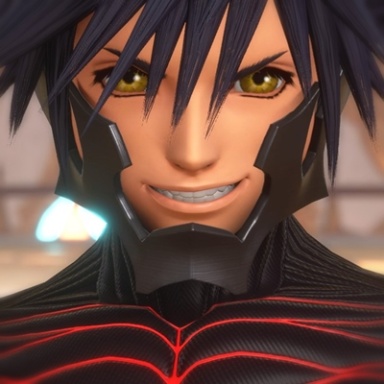 How much closer could I be?
Joined

Jan 29, 2015
Messages

1,267
Awards

41
I saw that many fans call the flower the first Black Coat was holding a dandelion, which is not quite true as the flower is not a dandelion.
​
I identified the flower pretty easily after re-watching the trailer, thanks to my childhood memories. I grew up at the countryside and the flora there is very similar to the flora we saw in the trailer, by looks and by the flower species that are evident to see - so far, dandelions indeed and of course, clover. Lots of both.
Since I'd like to clear this misunderstanding, the flower is not a
dandelion
, nor a
daisy
(as I first thought, too). It is a
white clover
, after all.
Clover flowers
can be either
violet
or
white
; in our case, it's a white clover flower.
Dandelions are present in the trailer in the scene where Apocalypse-Coaty is being sassy around the Unicornis Forete--... I mean, um, Ira is talking to the second Black Coat.
​
I, of course, am not the only one who noticed that the flower is a white clover.
This Tumblr post
, for example, saw it too and also contributed with few but varied interpretations of clover and clover flowers in general, probably from a dream-symbolism perspective as she mentions those as source.
Now, from my knowledge, one of my Symbol Dictionaries and an illustrated book about the language of flowers that I have, I'd like to write down the information that I have/find related to this, because nothing is without a meaning in KH, much to our joy or despair o 7 o... I know it's not much, it's but a flower shown for a few second in a trailer, but perhaps it would be a nice thing to have this down //hides
White clover
, aka
Trifolium repens
...
​

[*=1]In Celtic and druid faith, it was considered to have magical powers. Generally seen as a symbol of luck. So far, nothing related to our trailer info, imo;
[*=1]Clover denotes happiness, more specifically the joy of the heart. Personally, in this sense, I find it beautiful that the Black Coat is holding this little meaningful flower while he says "This world is full of light";
[*=1]Then, white clover flowers denote the ease of the heart. Also, white is the colour of infinite chances, infinite opportunities, much like a blank canvas, thus the white flower could as well describe that world of ancient times like this;
[*=1]It's said that if someone is giving you a white clover flower, it holds the message "Think of me..." OR "I promise"/"It's a promise". I think "It's a promise" would make more sense, connecting it to our subject;
[*=1]Because of its three leaves, clover can be a symbolic reminder of past-present-future.


​
That is all that I wanted to share / o \

So, it's not a dandelion, it's a lovely innocent white clover <3
​