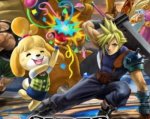 Joined

Feb 15, 2012
Messages

4,550
Awards

2
Location
Gigantic can still happen. They shelved The Snow Queen a couple of times before they finally brought it out as Frozen. If Disney and a team of writers can come up with an idea or better story that can make things work, they will try again on a project. If it's meant to be, it will be.

Though maybe Disney was more resilient with Snow Queen because it had the potential to pump out a Disney Princess ?



Source ?
Hm, upon further research it gets muddled with inflation I guess, quite a few like Tim Burton's Alice and The Jungle Book made more but they were released in very different times. I guess same with Cinderella as well.
I guess its no secret live action is definitely faster, and even with all the CGI in these films I imagine most are cheaper to create as well. It just probably makes big ol' dollar signs show up on corporate dude's eyes.
I guess, my point is I don't want the corporate Disney people thinking live-action is the "new" way to go or anything like that. Meaning, they do what would normally be a new animated film in live-action. I don't inherently mind both new animated features and live-action remakes simultaneously tho. Especially since live-action remakes are preferable to stuff like "The Tooth Fairy" and whatnot they were making in the early 2000's (at least I think thats when it was?)