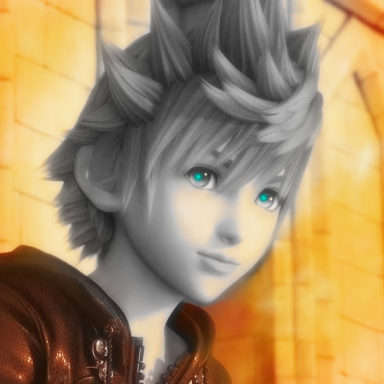 Joined

May 1, 2017
Messages

582
Awards

2
Age

20
Location
Evening everyone
...
So I've been dropping hints about this for the past couple of months, wondering how I was finally gonna say it, but... starting tomorrow, I'm gonna be away for a while. Not forever, I'm sure, but long enough that I thinks it's only appropriate to make this post. I've recently made a huge commitment in regards to my future, and it's going to take all the focus I can spare to push through the struggles and hardships I'm sure to face really soon. I just won't be able to spare the time unfortunately (plus there's little internet access where I'm going anyway, lol). I'm posting this to get some closure on my experiences with KHInsider these past few years, and hopefully leave things somewhat happily. This is just as much an appreciation post as it is a goodbye, afterall.
I think in order to best sum up just how much of an impact this forum (and it's users) has truly made on me, it's important to start at the beginning. Don't worry, I'll try and keep it concise, lol.
Growing up, I was something of a really quiet and anti-social kid, who didn't really get to talk about my personal interests that often. For as much as I love them, my friends and family rarely (if ever) shared my interest & love for most topics, and whenever I tried to get them into certain things, it was always met with a lot of backlash and dismissive scoffing (my lackluster social skills certainly weren't helping matters either). The constant rejection eventually lead me to bottle up my thoughts and emotions whenever I felt enthusiastic or excitable, which resulted in some
intense
day dreaming and long conversations with myself. Needless to say, I was miserable in that regard, and I desperately needed some form of catharsis to relieve all my suppressed feelings and creative ideas. Then came the thought: If I couldn't find meaningful discourse with people
in person
, perhaps I should look online?
I had been familiar with online forums for a while at that point, but my low self-esteem and weak social skills made me incredibly hesitant to even consider joining one.. That is, till about August 2017 rolled around, and I finally decided to take a leap of faith and try reaching out to one of the sites. At first I wasn't sure which site would be the best to join, but after I gave it some more thought, the choice became obvious. I won't go into the specifics for why, but let's just say that I had a certain
user
to thank.
My early days on KHInsider simultaneously included the most relieving, and
nerve wracking
moments of my life, lol. I still wasn't the best at formulating my thoughts, and my confidence was really, really fragile (in hindsight, I suppose both of these things likely stemmed from my lack of experience talking with others who cared about the series). A lot of early debates and conversations were so terrifying that they led to numerous anxiety attacks and breakdowns while I was at school. It was.... hard (I even came to subconsciously
resent
certain users, even though I know they didn't mean any harm). But as my mind adjusted and the as the discussions became easier, I found myself being a lot more vocal and open with people in my day to day. Not just on the forums. Before I'd even realised it, the fear of bringing up my interests to others quickly melted away, and soon I felt happier and more fulfilled than I'd been in
years
. All that consistent communication also helped my conversational skills skyrocket from the pitfall they'd been trapped in for so long (I couldn't believe how much I was debating with my peers after that, lol), and seeing certain users make such intelligent and well-worded posts quickly became THE example for how I strived to speak in my social life overall.
In the end, I wouldn't be nearly as open and engaging as I am without the KHInsider Forums, and I really can't thank all of the wonderful people here enough for helping me through that struggle. If I could pay you all back somehow, I would in a heartbeat. Thanks so much for all the wonderful memories, and I'll be sure to keep you all in my thoughts during these next chapters of my life
Special thanks to these kind folks, for being such incredible friends and inspirations to me over the years (hope you all have a blessed future):
@maryadavies
@Sephiroth0812
@alexis.anagram
@SweetYetSalty
@FudgemintGuardian
@Oracle Spockanort
P.s.- In case it wasn't clear, I'll be here till tomorrow afternoon for those who were interested in saying goodbye, but don't feel obligated. =)
Last edited: