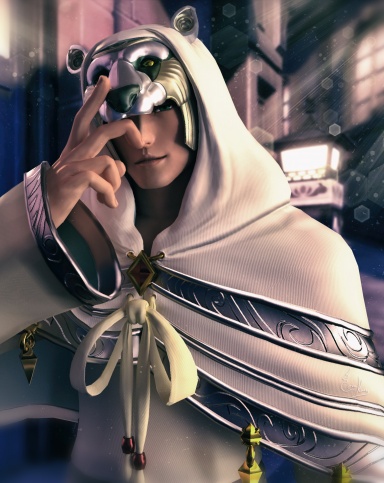 Joined

Feb 3, 2015
Messages

383
Age

24
Location
Website
I think that's honestly the one thing that bothered me more about KH3 then anything else. I can handle no colusiem, No radiant garden, no final fantasy characters. Fine. I can deal without those things but the Destiny trio dynamic, something that has been lacking and could been used in KH3, being almost none existent is something that really bothered me.

I think it really has to do with Nomura's disinterest in Kairi as a complete character and that effected the whole dynamic. The friendship of the trio was at least still present in KH1 and KH2 but after that, following the lack of Kairi's own development going forward, it became the Sora and Riku show. Which I dont hate, I love those two together but Kingdom Hearts 3 was perfect opportunity to finally come back to the Destiny trio dynamic and for some reason, it just didnt happen. No happy reunion like in KH2, no Riku giving at least spoken dialogue to Kairi (which I guess 0.2 counts since that's the only time Kairi and Riku even talk to each other and share a good moment).

Either Noruma only cares about Sora's dynamic with each of them or he figures the trio was already established in KH1 and KH2 and will save them for future arcs, which I kind of doubt a little. I mostly think its the former but it just feels so inconsistent. The rest of trios have clear dynamics with each other, one with the other. BBS trio all care about each other and at least show it, and The Twilight trio is obviously the best one since they were able to have more screentime.

I just dont understand why Noruma doesn't care to give some amount of attention to the original trio. Sora, Donald, and Goofy have better chemistry and granted that's by design since they are the one trio out of all the games that you actually feel like it's a friendship and have to travel together anyways.

I dont know, I just thought about this and needed vent. As someone who grew up with KH1, that detail really bothered me. What do you guys think? Can this trio be saved or is it just the Sora/Riku train from here on?
Last edited: