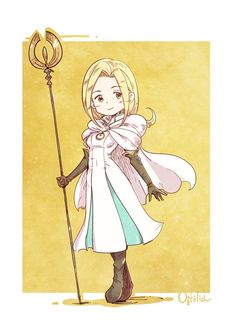 The Cleric of Flamesgrace
Joined

Oct 2, 2012
Messages

2,012
Awards

8
Age

30
Location
I was replaying through 358/2 Days for the first time since before DDD and I've noticed something. Toward the middle-end of the game, Xion runs away. Saïx goes to Xemnas to inquire what should be done about her. Xemnas replies with a simple "nothing". He says they should let Roxas' and Xion's destines play out. He mentions something else about Xion, using the word "vessel". As I read this, a chill went down my spine, for it brought memories of DDD to mind. Especially considering the irony that everyone in the room at that time has been confirmed as members of the True Organization (Xemnas, Saïx, and Xigbar).
However, I got another slap in the face after the cutscene "Axel and Xion face off". After they battle, Axel is carrying Xion back to TCTNW, when he suddenly collapses from exhaustion. And who should show up but Xemnas, who picks up Xion and walks away with her. The next time we see her is on the clock tower, before the final battle.
We now know that Xehanort had his sights on Roxas to be the 13th member when Riku failed. After seeing these scenes, and knowing Xehanort's cunningness and backup-plan-making skill, I propose that Xemnas took Xion to a computer, emptied her memories (and by extention, heart) into it, then filled her back up again. It would be subconscious; they aren't supposed to know about the future. However, it would serve a clever double role: Xion would be "rebooted" and proceed with her programming first. This is what causes her to attack Roxas on the clock tower.
The secondary role, of course, is that for 5 minutes, there is an empty shell that can be used as a vessel without any interference from another heart. It could be picked up via time travel, and a Xehanort heart fragment be placed in the body. This would serve as a backup, in case Roxas or Sora, failed as vessels.

Which they have.

So, what do you think? Could Xion now be the XIIIth Vessel?

And don't forget: this would open up an opportunity for the Lights as well. If this is the case, Xion's body with a Xehanort heart fragment inside her, all the Lights need to do is remove the Xehanort heart from it, and give her heart back to her body. Xion could come back.