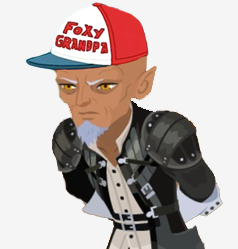 Joined

Oct 28, 2006
Messages

4,793
Awards

55
Location
Re: Tetsuya Nomura's Special Message + Bonus Sketch

I really wish they would have have made a legitimate collector's edition for 1.5. Even if it was just the game, a bigger artbook (50 pages maybe?), and a soundtrack that contained all the remastered songs in the game, I'd slap down $60-80 for that bad boy without batting an eyelash.

But like many have said, I'm sure SE is saving all the major, expensive artbooks or CE items for around the time that KH3 is released. I could totally see them making a huge artbook that would either be in the KH3 CE or released after KH3.