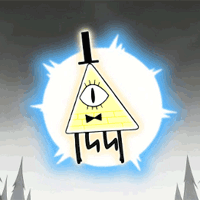 Joined

May 12, 2004
Messages

7,089
Awards

14
Age

13
Website
KINGDOM HEARTS: ARCANA SPECIAL EVENT
ONCE UPON A CHRISTMAS TIME (IN CHRISTMAS TOWN)
♪
what a surprise!
♪
Christmas Eve has come to Christmas Town once again. The elves are busy making the final preparations for the big night, the sleigh is all ready to ride into the night, and the reindeer are eagerly awaiting to leap into the skies with Rudolph even lighting the way! But something is amiss... Something is very, very wrong...
It's Santa. Santa has gone missing!
What has happened to the jolly man? Could he have been kidnapped by Jack Skellington again? (Short answer: no.) What could be the reason for Santa's disappearance?
Could it have something to do with the corrupted toys that have suddenly started attacking the town? Or could it be something else entirely? Now's the time to find out, before Christmas is ruined forever!​
[HR][/HR]
Welcome to our first Christmas event!
This is going to be a little different from the Halloween event, and there's also multiple prizes to win, depending on the path that the RP takes! Hope everyone has fun with this!
STORY COMPLETION PRIZES

Complete the event
: Magic spell upgrade! (Or choose a new spell!)
Complete the event by December 25th
: Characters receive Christmas versions of their weapons (Like Sora's Keyblades! It'll be like Decisive Pumpkin, so it'll just be a Christmas-ifed version of their weapon)
Good ending (stop the villain, save Santa)
: Blizzard Edge attack
Bad ending (help the villain, destroy Christmas)
: Dark Firaga
(The characters that are responsible for the RP's ending will be granted the abilities. Also, in neither of these options happen, then a different ability will be rewarded!)
This RP will end between December 25th and 31st!
Have fun, everyone!
​