Joined

Dec 6, 2005
Messages

1,918
Awards

0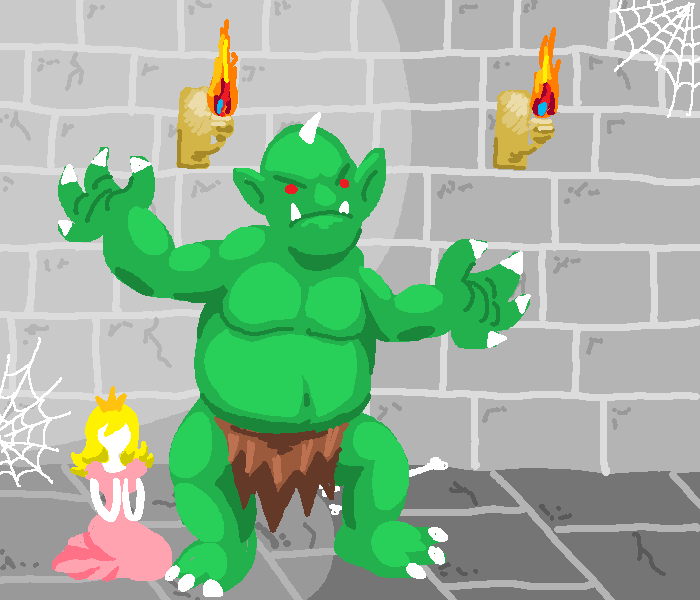 OH NO! A fiendish Ogre has kidnapped the Princess!! Who will save her?!!!
​
Rules:
The object of this game is to defeat the Ogre and to save the Princess.
The Ogre currently has 500 HP, and will be defeated when it no longer has any life left.
You, the players, must defeat the Ogre within 500 posts, or he will eat the Princess and you will have lost the game.
This is a Drawing game, in which the players must draw as many methods as possible to attack the ogre.
Anything goes here; Swords, Spears, Guns, Bombs, Lasers, etc. You draw it, the Ogre will take damage from it.
Each Even-numbered post does 2 damage, while each Odd-numbered post deals 1 damage.
Remember, this is a drawing game, so you have to draw your attack. Also, you cannot one-hit kill the Ogre. That's cheating and just isn't fun. Work with what you have and just let the game play at its own pace. You can use any drawing program you like, and even if it's just a simple stick figure on MSPaint, that's fine too.
Now that that's out of the way, let the battle begin!~
________________________________________________________________________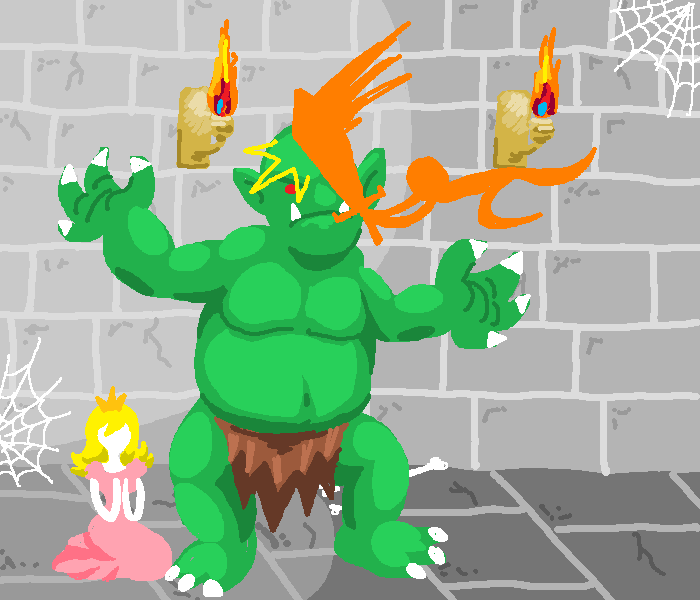 499/500 HP
​