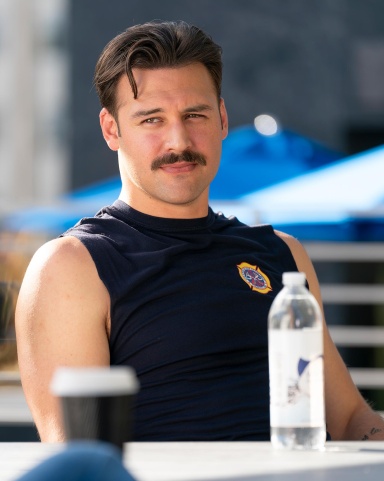 written in the stars
Staff member
Joined

Jul 13, 2008
Messages

35,522
Awards

96
Age

32
Location
Website
Kind of tired, just woke up. This is exactly what I expected. A game that uses the UX graphics seeing that we knew it was by the same team, happy that they didn't just reuse the battle system of UX, though didn't expect that they both launched from the same app (unfortunate seeing that my phone doesn't have enough space to download UX) also glad because maybe the staff can make a better balanced game this time.

Knew that the fans would be disappointed but it's nothing new. Still irritated that people are blaming Nomura for this, when this is the only way he was ever going to put this story out. Square shut the first version of this down after all, and I'd rather a mobile game than not have it at all. Also yes, this is a cheap alternative to actually making a new game; that's probably why Square greenlit it.

Emblem Heartless are back (?) development picture, but they could have used Shadows if they wanted to though it might just be an oversight or placeholder. If they are Emblem Heartless, it might have something to do with the fact that the emblem in KH3 can be seen in Scala ad Caelum as a part of their Language so it could be that Xehanort used a previously existing symbol on those Heartless. Iunno.
I think more than ever with KH3's success, Nomura had more than enough sway to pitch a Xehanort game to SE. It's not like they needed to go as big as KH3. They could have easily kept it as a budgeted game with the old look, but just kept it more polished. Or made a 0.2 type game reusing KH3 and 0.2 assets if they wanted to go with the new style.
...And maybe he did and this is what SE offered him. You are right about that. I don't agree with people being personally mad at Nomura but I do think it is fair enough to point some blame at him if they are reusing Emblem Heartless and Agrabah and it's tied to a game people have ...it just seems lazy.
We can definitely say that the KH series took the dark road.
I knew this would happen... what a let down, anyway. Well, as many others I won't invest my time in this kind of game and will follow the story on youtube instead.
I really hope this thing doesn't succeed and more and more people keep leaving Union X. I hate all gacha games in existence. I never wanted KH to follow this path, but X/UX paved the way and here we are. And it will get worse until people stop playing these things so that they are not profitable anymore.
Please Square, start development of DDD2 or whatever the next proper game is and forget about smartphone games forever.
There are multiple KH projects in development by four teams (DR is one). One will be announced sooner rather than later.