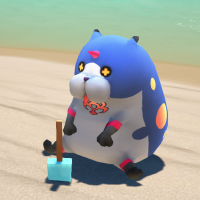 trapped in revamp hell
Staff member
Next up from the Kingdom Hearts Series Character Files are short stories for Young Xehanort, Terra-Xehanort, Ansem and Xemnas!
As always, credit goes to goldpanner for the translations!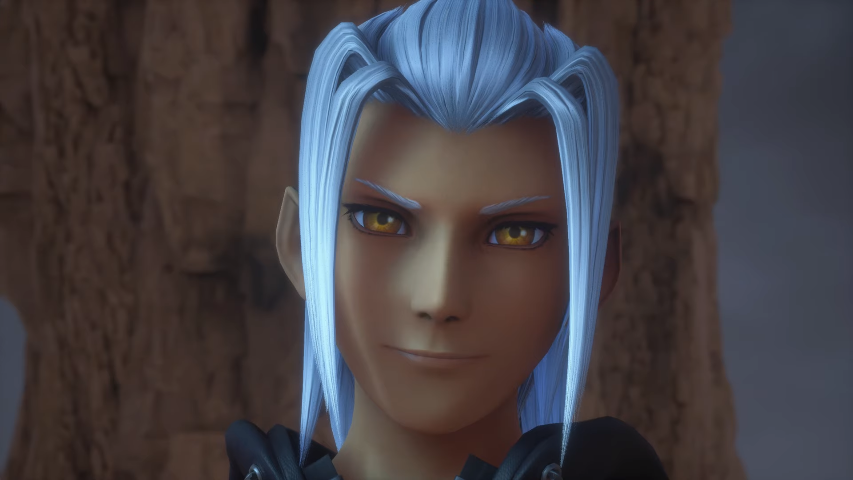 Young Xehanort Story: Transcends Time
I'm pretty sure I first saw him in Traverse Town, in my dreams.

"He's right inside this projection, in another imagining of this world," Joshua had said, showing me Riku in another Traverse Town. That guy was there in the image. "As for how the world got split in two… I have a feeling you'll need to ask this guy."

Riku was facing a man in a black coat—the same coat the guys from Organization XIII wear. The hood on the coat was slowly pulled back to reveal a young man with silver hair. At the time I had never seen him before, let alone met him, but I had the feeling I knew him.

The next time we met was… right, the World That Never Was.

"Come with me."

He had formed out of an arrow shot by Xigbar, and was holding his hand out to me. I was already in a dream, but I got sleepy… and then I woke up on Destiny Islands.

"Yes. This was where it started."

He was right there, sitting on the beach next to me. And yet, the guy we were watching was him as well. Beside him, standing at the edge of the water, was the man in the brown robe.

"At this point, I still had no idea that I was talking to myself. He cast away his bodily form just to set me on the appointed path."

"What do you mean?" I honestly had no clue.

"That is Xehanort reduced to just a heart——the being you and your friends called "Ansem.""

And then I fell asleep again, into a dream.

This guy is always coming and saying things to me that don't make any sense. He puts on this know-it-all face as he talks to me. What on earth does he know?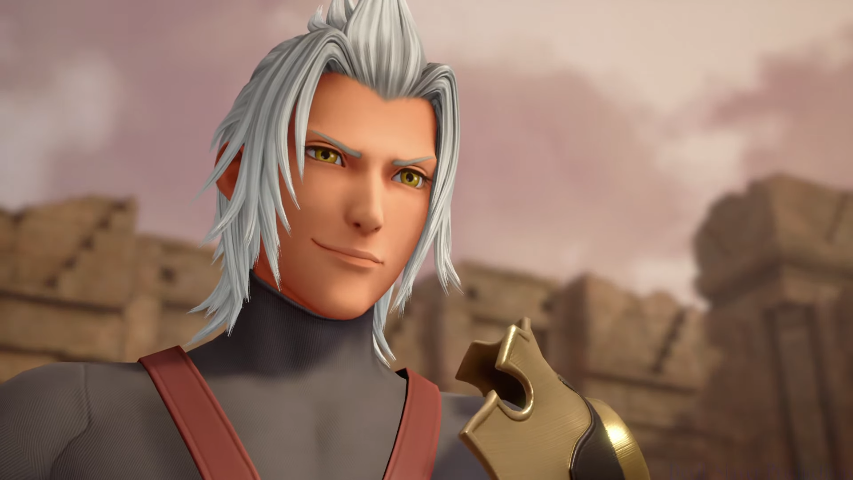 Terra-Xehanort Story: Golden Eyes
Kingdom Hearts hovered in the sky.

This was the badlands, not far from the Keyblade Graveyard. Terra readied his Keyblade against Master Xehanort. His breaths were ragged, and impatience showed in his expression.

"Admirably done. I knew this was a journey you could make—over the unseen wall that divides darkness and light. And I was not wrong, Terra!"

From the beginning, Master Xehanort had held but one goal: to discard his aged body, and take Terra's as his new vessel.

At the Mark of Mastery exam, he had once said to Terra: "Yes… You are indeed strong. The darkness is nothing to fear." He was merely planting a seed. Even so, that seed was now taking root.

Terra rushed at Master Xehanort, Keyblade in hand. Vanitas moved to block his way, their Keyblades clashing together.

"You see how powerless you are to save them? Savor that rage and despair. Let it empower you!" Master Xehanort boomed. He was even smiling.

Yes, almost there—just a little longer. It was happening.

"Let your whole heart blacken with anger!"

Master Xehanort pushed his Keyblade into his own chest, and light began to pour out.

"At last, our moment is here. Out with the old and brittle vessel, and in with a younger, stronger new one! I swore I would survive… and be there to see what awaited beyond the Keyblade War! And now it is your darkness that shall be the ark that sustains me!"

Terra fell to his knees, summoning his armor—perhaps in an attempt to protect himself. But, it was too late. The armor crumbled to the ground, and the body within looked up.

His hair was dyed silver, his eyes glittering gold. That was the moment that Master Xehanort took Terra's body under his control.

"This heart belongs again to darkness. All worlds begin in darkness, and all so end. The heart is no different. Darkness sprouts within it—it grows, consumes it. Such is its nature. In the end, every heart returns to the darkness whence it came."

Terra-Xehanort started walking—only to find himself caged in by a barrier. He turned to find the suit of armor, whose owner should have been long gone, standing tall and wielding a Keyblade.

"What?" Terra-Xehanort yelled. "Your body submits, your heart succumbs—so why does your mind resist?"

The armor—the Lingering Will—put up a fierce resistance, and an intense battle began. Finally, the Lingering Will slew Terra-Xehanort. In that instant, a torrent of light and darkness exploded out, engulfing them both. When it faded, that armor was the only thing that remained in the badlands.


And so, Terra-Xehanort stood alone in Radiant Garden.

Who am I…?

"Terra?"

The one calling out to him was Aqua. Ironically, it was her voice that awakened Xehanort.

"Terra's heart has been extinguished—smothered by the darkness within him."

Terra-Xehanort's golden eyes glittered.
Ones born of the heart and darkness, devoid of hearts, ravage all worlds and bring desolation.
Seize all hearts and consummate the great heart.

I found that poem at the center of the darkness that swallowed the worlds, on a computer in the World Terminus. I had no idea what it meant, though. All I get from the writings Ansem left behind—the Ansem Reports included—is that they are not saying anything good. Not that I can be sure this was even written by Ansem. We did find out later on that some of the stuff we thought he wrote was actually by someone else—I'm a little fuzzy on all the details. Basically, Ansem was actually Xehanort's Heartless! And that Xehanort was hijacking Terra's body! In any case, I didn't have a single clue about any of this at the time.

After that, we continued on into the heart of darkness, and we opened the last door. Spread out on the other side was the ocean of Destiny Islands.

"This world has been connected," came the sound of Ansem's voice, and the islands vanished. Our breaths caught. "Tied to the darkness... Soon to be completely eclipsed. There is so very much to learn. You understand so little. A meaningless effort. One who knows nothing can understand nothing."

That's when I remembered: just before leaving the islands, I met a man who had said those exact words. So he was Ansem!

"I'm gonna get out and learn what's out there!" I fired back.

Yeah. There's a lot I don't understand, but there are many things I do know.

Right before my eyes the sands crumbled away, and things melted away into the darkness. And there was Riku, standing with his back to me. Riku, with Ansem commandeering his body. He turned, and as he did, he transformed into Ansem.

"You see," he said, "darkness is the heart's true essence."

"That's not true!" I replied. It was something I had learned on that very journey. "The heart may be weak. And sometimes it may even give in. But I've learned that deep down, there's a light that never goes out!"

I challenged Ansem, Keyblade in hand.

But, the island vanished, and pitch black clouds concealed the sky.

"Behold the endless abyss! Within it lies the heart of all worlds: Kingdom Hearts!" Ansem's voice was resounding in the darkness. "Look as hard as you are able. You'll not find even the smallest glimmer of light. From those dark depths are all hearts born. Even yours. Darkness conquers all worlds!"

In the darkness, when I had no idea what to do, I heard Riku's voice.

Giving up already? Come on, Sora. I thought you were stronger than that.

Then I fought Ansem, who had transformed into a monster, and won.

"It is futile. The Keyblade alone cannot seal the door to darkness. Kingdom Hearts! Fill me with the power of darkness…"

A huge door floated up behind Ansem.

"You're wrong. I know now, without a doubt, Kingdom Hearts... is light!" I shouted, facing the door. Light flowed out from inside it, swallowing Ansem.

"Light… But... Why…"

I watched his body fade away, engulfed in the light.


That's a memory from my very first journey. I can never shake what I learned then.

In the deepest darkness, there is a light. Kingdom Hearts is a heart—a light—that can extinguish any darkness.
Xemnas always acted like he was trying to tempt us or something. Whenever he appeared, it was like watching a play. Maybe that was because he didn't have a heart.

This happened back when Radiant Garden was still called Hollow Bastion. We were fighting some Nobodies that were attacking the town.

Six guys in black coats appeared in front of us. They were members of Organization XIII. Their faces were completely hidden in their hoods.

The first time I saw Xemnas' face was at Hollow Bastion, too. He showed up before the huge battle against the Nobodies.

He turned to us, and slowly pulled back his hood. He looked down at us, a silver-haired man.

"It's the guy who's NOT Ansem!" Donald shouted.

"You mean it's his Nobody!" Goofy followed.

"The leader of Organization XIII…" I said.

"Wait a minute," King Mickey cried at last. "Now I know! Now I remember! Xehanort! Ansem's apprentice!"

I think that was the moment Mickey realized who exactly the man who called himself Ansem had been.

"Xehanort!" we yelled.

"How long has it been since I abandoned that name…" he said, like he was reciting a monologue.

"Out with it, Nobody! Where's Kairi? Where's Riku!?" I yelled, readying my Keyblade.

"I know nothing of any Kairi. As for Riku… Perhaps you should ask your king," was all he said, and then he vanished.

We'd filled up our quota on stuff we didn't understand, when Axel showed up.

"Way to fall right into their trap." Our hackles raised reflexively at the sight of Axel's black coat. "C'mon, it's a set-up by Organization XIII. Xemnas is using you to destroy the Heartless—that's his big master plan."

"Xemnas?"

"The guy you just saw. He's their leader. Got it memorized? X-E-M, N-A-S."

That was the first time we heard his name.


Then, finally, we confronted Xemnas in the World That Never Was. We had just foiled the completion of Kingdom Hearts.

"Ohh… my Kingdom Hearts… ruined," Xemnas said, sounding like he was in the middle of a monologue as always. "Now I'll have to start all over again. Warriors of the Keyblade! Go forth, and bring me more hearts!"

Riku, King Mickey and I all pointed our Keyblades at him and shouted, "No!"

Xemnas shrugged calmly. "You accept darkness, yet choose to live in the light. So why is it that you loathe us who teeter on the edge of nothing? We who were turned away by both light and dark—never given a choice?"

"That's simple. It's because you mess up our worlds," Riku said, plainly.

"That may be... However, what other choice might we have had?" Xemnas' face was sad. But he didn't have a heart. So—

"Just give it a rest! You're Nobodies! You don't even exist! You're not sad about anything!" I yelled, and Xemnas laughed.

"Very good. You don't miss a thing. I cannot feel—sorrow... No matter what misery befalls the worlds. No matter what you think, what you feel, or how you exist."

Xemnas lifted both hands to the sky. Countless hearts—hearts that had been scattered about the world—began to rise to the heavens.

It was so dazzling I had to close my eyes.

Then, we challenged Xemnas to the final battle.
To read more stories, check out our previous articles for Terra, Ventus, and Aqua, and Master Xehanort, Master Eraqus, and Vanitas.

Last edited by a moderator: