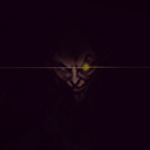 Joined

Aug 31, 2007
Messages

4,159
Awards

9
Age

29
Location
I'm not sure if I got everything right from the story so I figured, why not ask you guys? I'm also gonna share my thoughts on some mysteries within the game.

First of all, time-travel.

Holy moly, I hate time-travel. It's an interesting concept but it always kupos with my mind, therefore I kinda hate it. The Kingdom Hearts version of time-travel is no different.

There are certain conditions that have to be met in order to be able to time-travel. Firstly, you need to leave your body behind. You cannot time-travel with a body. I guess everything non-body travels through time (meaning the consciousness (basically the Heart), spirit etc.). The other condition is that there has to be another version of yourself waiting in the time you want to travel to. While time-travelling, you can't change events that are destined to happen.

So yeah, there's time-travel 101 for you. These things raise quite a few questions though.

Now, I can see how Ansem SOD could time-travel. He didn't have a body to begin with so yeah, I guess that makes sense. However, YX could time-travel as well. How does he do it? I mean, I'm sure he can leave his body behind and travel through time but he appears in the Dream Worlds as YX. How can he keep his YX form (look and everything) if he's supposed to leave his body behind to time-travel in the first place? It doesn't make sense.

What intrigues me though is that whenever YX appears, someone else appears as well. Xemnas, Ansem SOD and Vanitas (although he had a more ghost-like appearance instead of a physical one) all appear alongside of YX. It goes without saying that Vanitas is also another Darkness (the color of his eyes tells us so much). With that said, could he be using them to travel through time?

But that raises another question, how did Xemnas and Ansem SOD ended up there? Just gonna leave at that since I already asked quite a few question. I hope someone can clear this up for me. Also, could someone tell me which parts of the game (other than the Mysterious Tower parts) take place in the real world and which are part of the dreams? I got a bit confused with that.

Now, another thing I'd like to talk about. The gathering of the 13 Darknesses. YX somehow contacted every different form of himself and said that he would return as a whole person at that time, on that place. In other words, they all time-travelled.

How Ansem SOD got there is a mystery to me. Clearly, he isn't the brown-robed figure so this is Xehanort's Heartless with a body (body and time-travel? Again, doesn't make sense).

For Xemnas however, I have a slight clue on how he got there. Remember the Room of Sleep? That's right, the room where Xemnas always goes and talks to himself... See what I did there? I think that is exactly what he does there, he talks to himself. I think the Room of Sleep is his way of travelling through time. Still raises the question on how he kept his Xemnas body but anyway. So, this would mean, the Xemnas we see in KH 3D is actually KH2 Xemnas.

Now, what I'm trying to go for here is that all of things just don't add up. Either the explanation seems incomplete or just not logical. It doens't make sense. It just doesn't.

But that reminded me of a certain someone saying to beware of the dreams. That they would do everything they can to make the person in the dream think it's reality. If Inception has thaught me one thing, then it's not to believe dreams. If you believe dreams, then bad shit is bound to happen.

What I think is that this game isn't so time-travel heavy as people might think. I think MX/YX/ w/e said this to throw off Sora. To make him more vurnerable. Once he believed that the dream was indeed reality and that he indeed time-travelled, his heart fell to Darkness. The Dream became his reality. And therefore, MX could use him as his new vessel.

Thoughts?