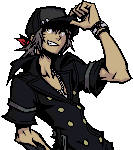 Joined

Mar 29, 2007
Messages

3,003
Awards

5
I guess that's the best title I could think of for it.

Have you ever had one of those questions you have thought to yourself but never asked out loud for some reason or another?
Whether it's because it just seems plain unimportant or you feel like it's something someone would ask while they are doped up on some sort of tranquilizer.

I seem to get them a lot, and instead of just letting them slip out of my mind, why not share them for a laugh?
Maybe you can even share your curiosity with others.

I thought of this one earlier;
What would happen if 100% of the sun rays were reflected back at it?
Not talking in terms of life on earth or anything, just about the sun.