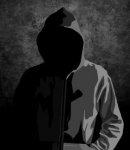 Joined

Jul 28, 2008
Messages

3,666
This morning on Fox and Friends, Fox host Glenn Beck accused President Obama of being "a racist."

The group was discussing the recent Gates controversy, and Beck exclaimed that Obama has "over and over again" exposed himself as "a guy who has a deep-seated hatred for white people or the white culture. I don't know what it is..."

When Fox's Brian Kilmeadeon pointed out that many people in Obama's administration are white, so "you can't say he doesn't like white people," Beck pressed on. "I'm not saying he doesn't like white people, I'm saying he has a problem," Beck said. "This guy is, I believe, a racist."
FoxNews has done it again.
Looks like another Obama is Racist crap.
Last edited: