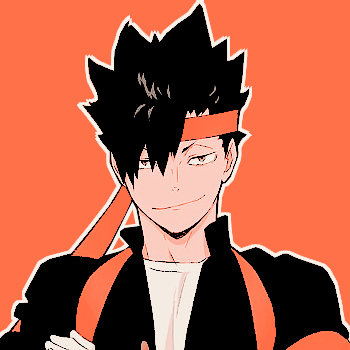 Joined

Jul 3, 2008
Messages

4,902
Awards

1
Firstly, hey everyone, don't know how well received this thread will be for a multitude of reasons what with it being a "what if" scenario piece, being about Xion, heavily leaning on hypothetical whimsies, being about Xion. Anyways.

I've had this idea ever since KH1.5 came out and honestly I think I entertained the notion while playing the original Days as well when bulldozing through the same formatted missions over and over again. This idea resurfaced after a long discussion with a friend of mine and I'm sure some people probably thought of this as well: What if Xion had been DiZ's creation and not the Organization's?

Here me out.

Everything was already set in place from Chain of Memories and KH2. DiZ had Namine in his possession the supposed "witch" who could manipulate Sora's memories as she saw fit and was already tasked with picking up the pieces, Riku in his corner to act as an enforcer to make sure Sora's awakening was kept on schedule and without a hitch, he was the master of the original six apprentices of the Organization XIII meaning he would have overseen many if not all of their projects namely their cloning project, and he was willing to do anything and everything to take the Organization down with the help of the Keyblade (he himself even admitted that Sora was not someone he could control).

Her means of creation:
So it would have gone something like DiZ using the very same cloning project he developed with Even while they were in Radiant Garden to create a clone of his, while Vexen's clone in Repliku was an exact copy of his subject DiZ's would have been much more refined and intricate in that he didn't have to make an exact copy of his subject but something akin to Sora's essence per say and this clone would have been the tool he would use for Namine to store the lost links in Sora's chain of memories. A temporary holder of it. Namine would have been free to interact with this clone freely and without fear of angering DiZ because that was her job, to guide Xion through the web of broken memories and make sure she didn't collapse under the pressure of it.

Her reasons to fight Roxas:
Personally in my opinion creating Xion and then having Roxas in their midst and then having them fight hoping that one of them would emerge victorious is not only nonsensically risky but borderline counterproductive. But what if the reason for them to be pit against each other was because DiZ's "backup plan" to Sora needed to take out the Organization's "backup plan" to the keyblade so only one keyblade could be available on the field. Sora's out of commission and Xemnas needs the keyblade to collect his hearts and DiZ needs the keyblade to take the Organization out, it would make sense that they would both seek out a replacement of sorts and pit those pawns against each other.

Xion and Roxas developing a relationship as natural enemies at first (since that would be Xion's primary function...or secondary function until DiZ comes to the conclusion Sora can't be controlled) and then slowly realizing they have more in common than they know because of being nothing but pawns to their superiors. This would create a sort of forbidden friendship between them, one that Axel would be let in on and his initial coldness towards her could blossom to friendship and they could all pawn in being used in some shape or form (Roxas to Xemnas, Axel to Saix, and Xion to DiZ). Riku's protectiveness of her could make more sense as well as he understands that she was created to hold Sora's memories temporarily and his dilemma of acting humane towards Sora's components while trying to bring Sora back would have been deeper (in my opinion of course).

And most importantly, once they had no choice but to destroy each other as DiZ could have amped it up and caused her to lose her sanity, Roxas would not have to inherit Xion's mission of taking down Xemnas and freeing Kingdom Hearts. He would have been free to come to that conclusion himself, wonder why he and Xion had to destroy each, wonder why the keyblade was so important, wonder why Xemnas and DiZ would do such a thing, and seek out Sora on his own because of all that had happened. Instead of Xion basically doing all of the leg work as it is in Days and Roxas only catches wind of it after she spills her guts out to him mid crystallization. DiZ would be at his wits end since his puppet is removed from the field, he'd get Riku to go after Roxas, and then we all know the rest.

This all sounded a lot better in my head I feel but I just wanted to know anyone else's opinion on "What ifs"...and sure a much easier alternative would be to just write her out completely but I know there are fans of Xion out there and I was just offering what could have been an easier concept to swallow.