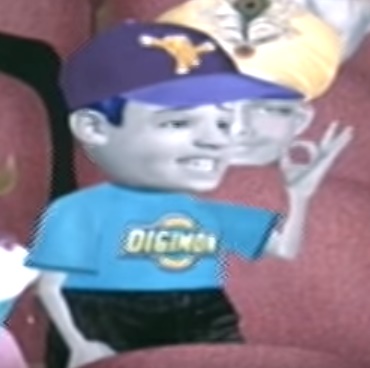 Joined

Mar 16, 2013
Messages

1,841
Awards

12
Was it really plain ignorance or the pure desire to defy the things he was teached and to "prove" that he was above them, to rebel against the acknowledged precepts in order to challenge them at each opportunity and to set his own?
Whatever Xehanort's stance was before the abandon-armor issues, he certainly was always someone who had to question nearly everything and any answers he got were never quite enough for him.
The way it's worded in the Report sounds similar to the rebellious curiosity of a teenager. And of course, arrogance and ignorance are not necessarily mutually exclusive.
That would still bring up the question though why it only happens to people in contact with darkness who are closely associated with Xehanort.
Well, Xehanort is the only known character to travel the Lanes without protection, and he did so for the majority of his (very long) life. It's probably dependent on the strength of one's heart, but it seems corruption via travel would be a much more gradual process.
Yellow eyes = darkness was an old fan-interpretation that never had actual factual material to back it up if I recall correctly, and I personally don't know if I would dig it if pointed ears were just a representation of corruption with darkness, as it would just relocate the old fan interpretation and fall back into straight Star Wars-copycat territory.
If it didn't have any visual identification marks the question who has fallen to darkness would be a much more interesting issue to investigate. With this, you can practically say everytime you see pointed ears: Oh, another idiot who has fallen to the darkness.
Frankly, I know very little about
Star Wars
, so I've never gotten the parallels between the two series. However, thematic character design is nothing new to
KH
.
As others have pointed out, Xaldin also has pointed ears (though in a different fashion to Xehanort's). This might just be due to Nobodies having minor physical differences to their Somebodies (like Axel's teardrop things), but it's interesting to note Xehanort and his posse aren't the only ones.