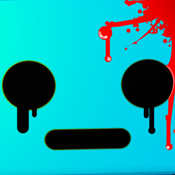 Joined

Jan 4, 2006
Messages

6,887
Awards

1
Location
Website
Does anybody else watch this? Originally airing in Australia, it was recently adapted by FX for American tv and stars Elijah Wood as a guy who sees a dog (Wilfred, played by Jason Gann in both versions) as a grown man in a dog suit. Very absurdist comedy, each episode containing some sort of moral or overarching theme that can almost always be summed up in one word (yet the plots themselves are rarely that simple).

I think this promo pretty much sums up the feel of the series.
[video=youtube;cY6dDhqhXXM]http://www.youtube.com/watch?v=cY6dDhqhXXM[/video]

But if you need a bit more to understanding...
[video=youtube;-iSxRxbt_70]http://www.youtube.com/watch?v=-iSxRxbt_70&feature=relmfu[/video]
[video=youtube;AwdVesJNvrM]http://www.youtube.com/watch?v=AwdVesJNvrM[/video]


Been watching this show since it premiered on FX, and I'm hooked. I might just have to hunt down the Australian version.