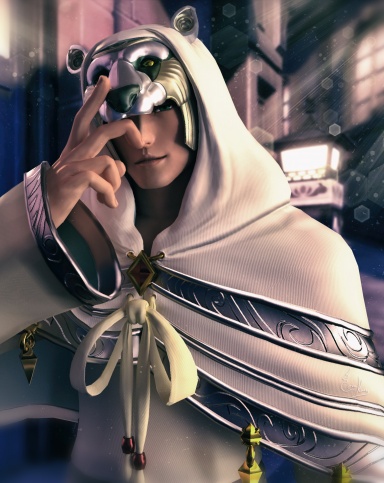 Joined

Feb 3, 2015
Messages

405
Awards

0
Age

24
Location
Website
Its official. Kingdom Hearts III is only a month and a half anyway. It almost feels unreal. A game that most people never thought would actually happen is going to be in our hands VERY soon. And there's a part that I can't exactly get over that because KH3 was nothing but a dream that 13 year old me had while playing KH2 for the first time, knowing I'd probably have to wait years for the game.

It's really silly to say because I know this series has its ups and downs. In fact, a lot of series content on social media lately has been nothing but criticizing the series. Which, of course, is completely fine. This franchise does a lot of things wrong when it comes to narrative but it also gets a lot of things right... I mean, it does... right? Otherwise the third installment wouldn't be as anticipated as it is and we wouldn't be on forums or spend hours and hours on a somewhat pointless mobile game grinding for medals if this series didn't do something right to keep us so invested a game that might as well be promotion for Disney movies most people have already seen.

And that's what I'm going to tackle soon. Starting this week, I'm going to start writing a YouTube video titled "Why do people love Kingdom Hearts" and it's going to tackle everything. From the series creation, Noruma, the FFv13 situation, the spin-offs, the highs and lows of the series in between; pretty much everything. It'll be released the day KH3 comes out and it'll most likely be an hour long (hopefully) and that's, of course where you guys come in.

I've been on this forum for a while but I don't usually interact that much for various reasons; one of them being that I have terrible social anxiety (yes, even on the internet). But honestly, I love browsing the forums. Because no one in my town besides me and my little sister appreciate and love Kingdon Hearts and it's great to see people discuss the series with passion even when things get heated. So, I want you guys to be apart of the video. Meaning that, if you want too, you can post on here your clear and overall thoughts on the series and what it means to you on a personal level. And I will read them out loud at the end of the video, something that'll be apart of the narrative of the video. Obviously I would have to pick and choose which ones go up and which ones don't for length but I welcome any voices. And you won't have to worry about identities being revealed since.. yeah, everyone already has a unique username anyways.

Honestly, I'm not a Youtuber but I have made videos in the past. It's been a long time but Kingdom Hearts, as an artist and as human being, truly does mean a lot to me. Which, again, is very silly to say but it's the truth. This stupid series and its main lesson got me through the worst of times and truthfully, I don't know what kind of person I'd be without its influence on me at an artist and my values. So, I want to do this. A celebration video about the highs and lows of the series and its future.

And I want anyone who is willing to be apart of this, even if it is just a small part.
Last edited: