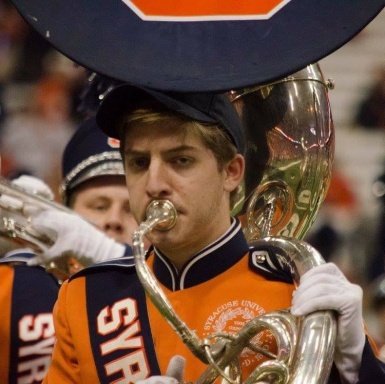 Joined

Apr 7, 2013
Messages

2,188
Awards

29
Location
The Nature of Data-Sora's Keyblade
​
Hello, KHInsider! This is a thread I've wanted to do for a while, and I thought that there'd be no better way to start my month than to talk about one of the things I've had on my mind for a while: the nature of Data-Sora and his keyblade.
Now, many people have told me before that Data-Sora cannot be considered a real keyblade wielder,
nor
can his keyblade be considered real, because he originated in the journal's system. Now, on the surface, this seems like a legitimate argument; his keyblade, indeed, started off as being made of data, and his presence in the system does give him access to cheats, meaning that his power could be considered illegitimate.
However, let's start off by knocking down the rigid laws of this franchise by demonstrating a place in which a character previously perceived information given to them, only to discover that his horizons could be expanded further:
Xehanort's Report V; obtained after completing Sinister Sentinel at the Mirage Arena as Terra said:

There are three families of Keyblades: the Keyblades of light we wield, Keyblades of darkness, and Keyblades of heart.The first and second families differ only in origin; Keyblades of darkness are found in the realm of darkness, and are counterparts to the Keyblades we use in the realm of light.The third type of key, the Keyblade of heart, came into existence when the World was reorganized after the Keyblade War. Without this key, Kingdom Hearts is forever beyond a person's reach. Only by gathering together seven hearts of pure light—hearts completely devoid of darkness—may one forge a Keyblade of heart and open the door to Kingdom Hearts.And, as stated before, opening this door arguably gives that person control over all worlds and all people. Found at KHWiki.com.
Xehanort's Report VI; Obtained after defeating Maleficent at Enchanted Dominion as Aqua said:

I have uncovered the Keyblade's ultimate mystery. You see, besides the three families of Keyblades, there is another "Key Blade." While it may sound the same when spoken, it is notated uniquely: "χ-blade." And make no mistake, while it resembles a normal Keyblade, it is something altogether different.Keyblades are said to be man-made counterparts to Kingdom Hearts. The χ-blade, however, coexists with Kingdom Hearts.It is only forged when two hearts of equal power intersect—one heart of pure darkness, one heart of pure light. At the time of its forging, Kingdom Hearts appears. It must be noted, though, that this Kingdom Hearts is special. Unlike the Kingdoms brought about forcibly and artificially through the collection of hearts, THIS Kingdom Hearts is a perfect and complete union of ALL the worlds' hearts. Surely it was over this that the ancient Keyblade War was fought.If so, the walls that divide the worlds today are of little consequence. With the χ-blade, all their hearts could be instantly reunited—and the Keyblade War, refought. Found at KHWiki.com.
These two quotes from Xehanort are examples of a man perceiving there to be three types of keyblades, only to discover that there is, indeed, four. He notes that the first two only differ in origin, being found in the realm of light and the realm of darkness, while the third class is a bit more nuanced and special. People may say "oh, but the X-Blade is different than those other three, so it doesn't count", but I disagree. The Keyblade of Heart is very special as well, and, through his research, Xehanort discovered its origins; the keyblade came into existence after Kingdom Hearts was lost to darkness, and its guardian counterpart, the X-Blade, was shattered into 20 fragmented pieces. The way he also describes this keyblade as well implies that it's one-of-a-kind, meaning that keyblades can have unique origins, which leads me to my next point.
So, by Xehanort's discovery, there is four different types of keyblades. The first class of keyblades are ones of the realm of light, and are the most commonly found in the series, with only a possessed Riku, Ventus-Vanitas, and Mickey ever holding one of another origin. These are defined by where they originate. The next class encompasses keyblades of the realm of darkness, whose origin implies multiple keyblades but whose presence has only been seen with Mickey Mouse in the form of the Kingdom Key D. These are defined by where they originate. The next class of keyblades encompasses Keyblades of Heart, whose description implies a singular keyblade, the titular Keyblade of Heart, which is defined by the keyblade's origin and method of creation. The final class is the all-powerful X-Blade, a similar entity to all of the keyblades above, but instead aligned to Kingdom Hearts itself as opposed to the heart of an individual or group of individuals. This X-Blade is defined by its origin and its role.
One thing you'll notice about all of the keyblades listed is that all of the keyblades are partially defined by their origin. The keyblade is also tied to the power of the individual's or entity's heart. This leads me to my next piece of evidence: Mickey's quotes from Kingdom Hearts Re:Coded's Hollow Bastion I, where Data-Sora regains his weapon, albeit with a different power to it.
Mickey Mouse to Data-Sora said:

I'm not sure, Sora. All I can say is that something in you has changed. The Keyblade takes its power from the wielder's strength of heart. But an old friend of mine once said, "A heart is so much more than a system." I gave you the Keyblade as data, and never expected it to match the real Keyblade's power. But during your journey, you made a connection...with us. You've risen the system, Sora, and gained power unlike anybody else's, and THAT's what brought your Keyblade back. Found at

Wikiquote.org

.
Mickey implies here that whatever power Data-Sora, as a construct, had inside of him was enough to summon his keyblade back, and that the keyblade's power was heavily reliant on the strength of an individual's heart. He also says that, presumably Yen Sid, told him that "A heart is so much more than a system", basically saying that Data-Sora grew his own heart by the connections that he made with him, Data-Riku, Donald, and Goofy, and
that's
what brought his keyblade back.
Now, people have discredited this statement, saying that the keyblade he summoned back was also made of data. And? What does that have to do with the power that it holds? We have keyblades made out of light & darkness, why not also throw a new origin into the mix, especially in Jiminy's Journal ends up being just like the Book of Prophecies like it's been implied to be? Wherever his keyblade came from, however it was reconstructed, we know that Chip or Dale didn't reprogram the damn thing. No matter what it might be made out of, Data-Sora's heart was the one that constructed the keyblade again, and that's got to mean
something
if we are to take what Mickey said about his new keyblade as fact.
Here's another quote, further proving that this keyblade does have unique, yet equally real, origins.
Zero/One keyblade description said:

"A Keyblade newly wrought within the datascape. Its powers render all opponents helpless." Found at KHWiki.com.
Now, this may be a small piece of information, but it's an important one. The Zero/One is not a keyblade from the realm of light or darkness. In its description, it is
very clearly stated
as a keyblade
newly wrought within the datascape
, which could be discredited if it was just a bonus keyblade. However, this keyblade is actually obtained
before
the end of the game, after you beat Sora's Heartless. It'd be weird to say that a keychain that's canon to the series doesn't count as real, especially if the description of the keychain
itself
feels the need to tell you the legitimacy of its origin.
Lastly, I want everyone to think about something Nomura said about the origins of certain keyblades and about the air of mystery that surrounds them.
Director's Secret Report XIII said:

" That Keyblades are Light and Dark is not to say that there is one per side, and there exist as many of them as there are hearts of those who possess the capability. At the current stage, in regards to the requirements for possession, the only requirement that has become obvious is for "those whose hearts are strong", but there are also other requirements that have not yet been made clear, and we plan to reveal them at another opportunity. In nature, Riku's "Way to the Dawn" and the Keyblade that Kairi possesses have become objects of the same nature as the Keyblade that Sora holds. However, there is no full explanation for the "Soul Eater" being generated as an intermediary [for the Way to the Dawn], or [the Keyblade that Kairi possesses] being handed over to Kairi from Riku, and when it's not close to the normal obtainment procedure, I think it's okay to feel that there's something more than meets the eye." Found at KHWiki.com.
Thinking about this quote, I think it's pretty safe to say that Nomura leaves things to question in this series on purpose. The keyblade is not definable by Xehanort, nor Yen Sid, nor Mickey, nor anyone; the best thing we can say about it is that it attaches itself to those with a strong heart, and that its powers can be imitated, but not matched, by individuals like Zexion, the Moogle shop owner from X, Chip and Dale (data-keyblade), and Xion.
That's why I leave you on this note. The signs point to this keyblade being real, but a completely different kind of real; something that's newly wrought within this generation of keyblade wielders. Are you willing to say that this can't possibly be a real keyblade of real power, or are you willing to say that Data-Sora possibly surpassed the system itself and newly wrought this keyblade from the strength of his own heart?
Either way, it's certainly something to think about.
Hope you all enjoyed this discussion thread, what do all of you think about this burning question? Do you all still think he's not a real wielder, or have you decided that his keyblade may have some legitimacy after all? Whatever you think, comment below, let me know ^u^
Last edited: