trapped in revamp hell
Staff member
Joined

Nov 1, 2009
Messages

17,758
Awards

36
Super Groupies, the fashion brand known for its collaborations with anime, manga, and video games, has launched its new Kingdom Hearts 20th anniversary collection! Based on the theme of "connected hearts," this collection includes watches, jackets, umbrellas, backpacks, and wallets inspired by the three trios: Sora, Riku, and Kairi, Roxas, Axel, and Xion, and Terra, Aqua, and Ventus.
With 45 items and 9 characters to choose from, there's sure to be something for everyone!
Every item you purchase will also come with a postcard featuring exclusive artwork of Sora, Roxas and Ventus, drawn by Tetsuya Nomura.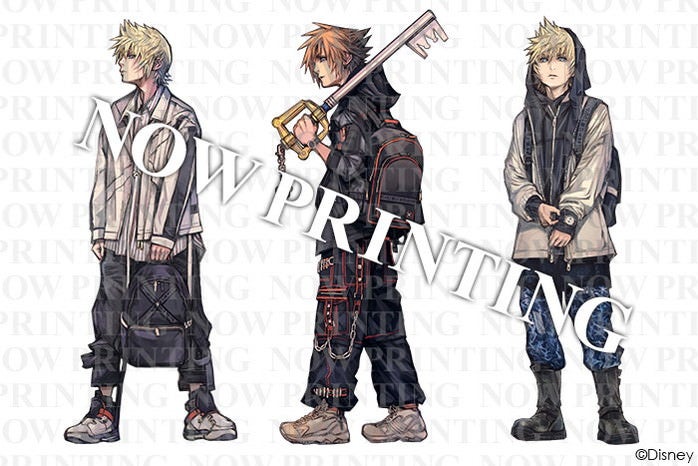 Preorders are open from July 25th to August 14th, 2022. Those looking to purchase from this collection should be aware that preorders will close once the number of orders reach what is available in stock, which may be before the end of the period.
Backpacks and wallets are expected to be delivered early February 2022, with watches and jackets following in late February 2023, and finally umbrellas in early April 2023.
---
  
Watch


$230



Backpack


$

180
Long Wallet


$

130
Umbrella


$

75
Jacket


$

170
  
  
Backpack
  
  
  
  
Last edited by a moderator: