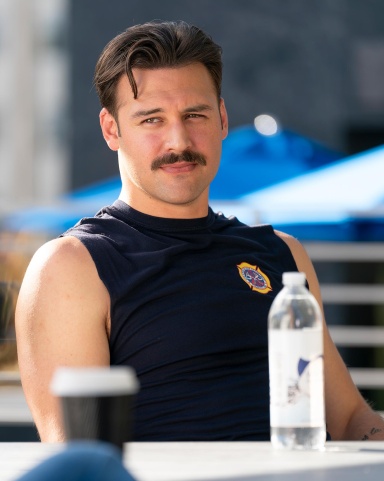 written in the stars
Staff member
Joined

Jul 13, 2008
Messages

35,551
Awards

96
Age

32
Location
Website
+ Master Xehanort: Is Xehanort the Sixth Foreteller and has been acting to not know that much about the Keyblade War for plot's sake or has Xehanort been a willing vessel for the Sixth Foreteller? What if the Sixth Foreteller has been concealing his appearance (or it's actually his true appearance) as the Guardian?
Well first, we must make it clear we do not know if he really is connected to the guy who never got a Tome of Prophecy.
If he were the 6th not!Foreteller (because remember he is not a Foreteller because he never got a tome to tell the future), his true appearance would not be the Guardian but of that of a human. The Guardian can easily be connected, though, so I won't discount that.
Also Xehanort's knowledge of the war was all gained by learning about it as a young Keyblade apprentice and as he travelled through worlds. The Keyblade he has imparted a will––a desire onto Xehanort.
While there is no proof, that likely implies that all of Xehanort's desires "to see what awaited beyond" the Keyblade War were from that will. It never gave him knowledge because Xehanort still clearly had to learn it or he wouldn't have wasted 60-70 years of his life searching and learning. If the 6th Not!Foreteller had imparted that knowledge to Xehanort, he wouldn't have wasted time and would have already been attempting his plans back as a young man.
+ Master Eraqus/Terra: What if Master Xehanort has them under his control because they know his secret plan regarding the Foretellers? They were or are in his heart (or close to that of the Sixth Foreteller).
Except Xehanort doesn't and never did have Eraqus under his control. Eraqus is not in Xehanort's heart. He's in Terra's and that is the key difference in what you are thinking.
He has Terra under his control because he needs vessels, willing or not. And we do not know the state of Terra, so that is also another thing to keep in mind.
Even Nomura has stated that Terra's location is not a simple matter
.
+ Young Xehanort: Assuming he betrays Master Xehanort; why would he, though? Assuming the Sixth Foreteller is a separate entity to MX; is the Sixth Foreteller possessing YX right now? But why would he posses YX? Does he think that, as a younger vessel, he can exploit his powers more?
Why would he? More like why wouldn't he. Young Xehanort is still just as ambitious as Master Xehanort, but without the wasted years and will of the Keyblade. Don't you think he might actually be disappointed to see that this is the direction his life has taken? One where he's accomplished nothing and has little to show for it, and is still grasping for his goals even as he avoids death?
No, we know for a fact that the will of the Keyblade has not yet been imparted to Young Xehanort because he has not obtained the Keyblade, therefore whatever that "will" is would not be controlling his actions.
+ Chi: What if the world of Chi is actually a digital recreation made by Mickey to try and understand what happened before the Keyblade War? What if Mickey and Master Yen Sid have known about this all along and have only been acting as spectators because, since it's a prophecy, they can't do much?
Well, it would then explain how Mickey, Donald, and Goofy's appearance in the main story would actually be canon.
+ Young Eraqus/Xehanort in Kingdom Hearts III: I think the opening scenario of the game will be centered on these two. It could solve as an intro to what the plot will focus: on the Foretellers.
Um. Yeah. We know that. For about months now. Tai Yasue first confirmed it at E3 that it was the opening scene.
Nomura then confirmed
that the opening is
two minutes centered on these "two mysterious guys" talking about the "Lost Masters"
.