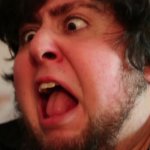 Joined

Apr 30, 2009
Messages

3,492
Age

29
Location
Warning​
I'm just putting this warning as a warning so I don't get yelled at by random people. This is a factitious story, about a teenager possessed by Satan, in the form of a split personality which he does not know that he has. I am not saying that people with split personalities are possessed by the Devil. This is just a story, if you have to complain to me about it, GTFO and go read Twilight you fing pansies. Anyway now that is out of the way, lets start this story.
It Starts with a Dream....
​
The sounds of feet running echoed through the alleyway. A figure appeared in the entrance, causing some of the inhabitants of the alleyway to pay attention to the newcomer. The young man soon began running down the alleyway, breathing as fast as his lungs would allow him. After a few seconds passed, another figure appeared.
This person had a different reaction from the inhabitants of the alleyway, more of fear than of curiosity, because they knew what
he
was. The man was dressed in a black suit, a red tie around his neck. But his most notable feature had to be his eyes. His glowing yellow-eyes, eyes that seemed to look into your soul and reveal what was in it, all the bad and evil.
He wore black leather shoes and had his hands in his suit pockets. He causally walked down the alleyway, the cats and rodents hissing at him in fear as they ran off into their hideouts. A evil grin on the man's face. He took his time, always letting the other to run into a trap he had set up.Which was going to happen, for the other person in his panic ran into a dead end.
Fearing for his life he tried climbing the brick wall, with no success. He turned towards the entrance of the dead end, nothing but fear in his pale face and blue eyes. He slid to his feet, as he saw the man in the suit appear in the entrance.
"Well it seems our game has come to an end." The man said. Each word was cold, and sent a shiver down the fearful man's spine. All he could manage to say was gibberish, but to the yellow eyed man, he nodded as he understood it.
"There's no use in trying to beg for your life. You already sold that." The man said taking a single step. That single step made the young man push up agianst the wall even more. He was no longer human, but acting on animal instincts.
"Come now. You knew what the contract meant. It's time to pay up." The yellowed eye man said his grin gone from his face, replaced by an angry frown as he began to walk faster towards the animalistic man. He was almost upon him when he saw the man fall from his position. The yellow eyed man stopped, just for a second before slowly walking to the silent man. He put two fingers on his neck and smiled.
"A heart attack. Easy for me now." He muttered before standing up. He wiped his hands on the dead mans shirt before leaning over him, his face inches away from the dead teen and began to mutter ancient words. Soon a white light appeared from the dead teen's mouth and began to edge towards the yellow-eyed man.
That's when Tomas woke up. He sat up in his bed, sleeping-wear on, sweat drenching his body, and bed. He had been having these dreams for some time now. Always dealing with the same person. He sighed and looked at the clock. It was six in the morning. He had a few more hours til school. He put his hands on his face, trying to calm himself down. It was only dreams, yet they felt different each time.
Still, it might be just the pressure from Finals in the upcoming weeks that was causing him to have these dreams. He chuckled at the thought. These dreams were simply his way of dealing with the stress. He usually felt better after taking a cold shower. So he got up, went over to his dresser and picked out a simple set of clothes. It was spring so he decided to wear some green shorts, with white tank top. Taking his clothes to the bathroom, he set them down and turned the shower on.
He did feel much better after that long shower. The shaking from the dream was gone, and the dream itself was long gone from his mind. He took the towel and dried his curly brown hair. Tomas stood at about six feet tall, and weighed at around one hundred and seventy pounds, a nice weight for his body type. He had long strong legs, and had dark blue eyes. To him he was just a simple kid, but most of the kids at his school either did one of two things. They either liked him, or hated his guts. The former he didn't really understand, most of the bullies he had dealt with never gave him a reason to why they disliked him.
Still, it was easy to deal with them now a days, most of them weren't at his new school. He had just transferred into this magnet school only a few months ago, and already felt like he belonged here. He had a group of friends he met every day, he was the class president, and was head of the Thespian club. Life was good, and he enjoyed it very much.
But things were going to change that day, and in the end he would have to make a big decision.
Last edited: