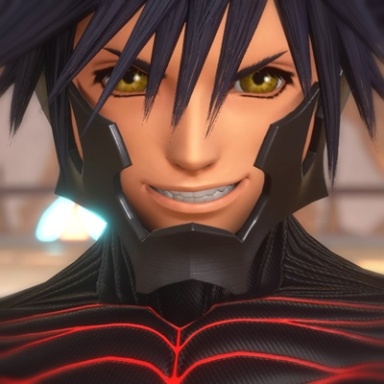 Joined

Jan 29, 2015
Messages

1,342
Age

22
Location
Website
This scene:
[video=youtube_share;FcJ7sTSDNe0]http://youtu.be/FcJ7sTSDNe0[/video]

I feel like I don't 100% get the feeling of this extremely sad final meeting between Axel and Roxas.
I'm not really sure when this scene appears, it's after the Sora VS Roxas battle, right? By that time, Axel was dead.
Rewatching this scene, I was observant of every single line that they speak. Maximum attention, I wanted to get the feeling right, but I was surprised to hear Roxas' voice so... half-hearted (no pun!). It was like the voice acting, for once, was bad, but I don't want to believe that.
In 358/2 Days' opening, the original scene -- when Axel for the first time asks Roxas if he's sure he doesn't have a heart -- plays, so comparison can be made; I think Roxas' voice is just perfect in this one:

[video=youtube_share;6iqS5N8QH8w]http://youtu.be/6iqS5N8QH8w?t=30s[/video]

In that KH2 scene, Roxas' voice sounds as if he's sick of so many questions, as if he doesn't really know what to think about it anymore and doesn't really care, he met his end anyway. It is Roxas' voice and his feelings here that I'm unsure what to think of. I can totally read what Axel feels, his voice is just extremely expressive in that scene.

I want to hear as many opinions and interpretations as possible :< I want to get rid of this empty feeling in my heart caused by not fully understanding such a meaningful scene.

What happened there more precisely...? Gosh, my memories of KH2 are dusty...
​