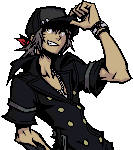 Joined

Mar 29, 2007
Messages

3,003
Awards

5
So I found my laptop that I lost about a year ago. It's really great, because I have been having to use everyone else's computers to get online.

The only problem is this thing is slooooooooooow.
I'm in the process of removing programs/downloads that I downloaded long ago that I have no need for.(Like Sony Vegas Pro 9...Why did I download that?)

Surprisingly, I haven't run into porn. Yes, I'm proud.

Anyways, I was wondering what would be the best way to get this thing cleaned out good to run like new again for free without having to clear out the whole system.

Thanks.

EDIT: I have another problem now, please refer to the third post.
Last edited: