I have no idea why, or for what purpose, but this is the idea I'm floating. Luxu and Young Eraqus sound alike, obviously, but also looking back on that YMX/Eraqus conversation with this in mind paints them in a new light. It was pretty obvious from the start that YMX is claiming that Eraqus is pretending not to know about the lost masters and the Keyblade War. It was never quite clear why YMX is so sure, but more importantly, why Eraqus would lie about it.
But the more I watched these with this Luxu thought in mind, I think it points to YMX knowing that Eraqus has some connection to the war itself. Take a look at the E3 2014 conversation again.
[video=youtube;9Z5z4dJRM0o]https://www.youtube.com/watch?v=9Z5z4dJRM0o[/video]​
There is so much emphasis placed on that last line -- "But you knew that... didn't you?". And what purpose is that line except to throw suspicion onto Eraqus? I think a lot of us didn't read into it too much because, you know, Xehanort is the obviously evil one, and at this point Eraqus' character is only slightly fleshed out in BBS.
Of course the conversation shows up again in the 2015 trailer, now as a proper cutscene.
[video=youtube;IaTjCvUZjck]https://www.youtube.com/watch?v=IaTjCvUZjck[/video]​
This clip loses the ending of the 2014 trailer, but it still manages to paint Eraqus in a suspicious light (tho it's masked by also painting Xehanort with a sinister light which is why I don't think most people picked up on it at first). Xehanort tells Eraqus to "drop the facade" and at the end when Eraqus tells Xehanort that there is "more to light than meets the eye", Xehanort's responding "Oh, I hope so", in this context, now seems less like something nearly mustache-twirling evil (or sexually tension-y dependin on who u be) and now sounds more like... knowing teasing all most. Like he
knows
there is more to Eraqus than meets the eye.
It's also interesting that KH3 trailers in general seeming to be building up Eraqus more and his importance. As pointed out by Tinny, Eraqus features in some form in every major trailer, even starting with the announcement trailer where Sora picks up the Master Keeper. Eraqus is clearly being built up to be something bigger than he original was, the question is just to what end, and for what purpose?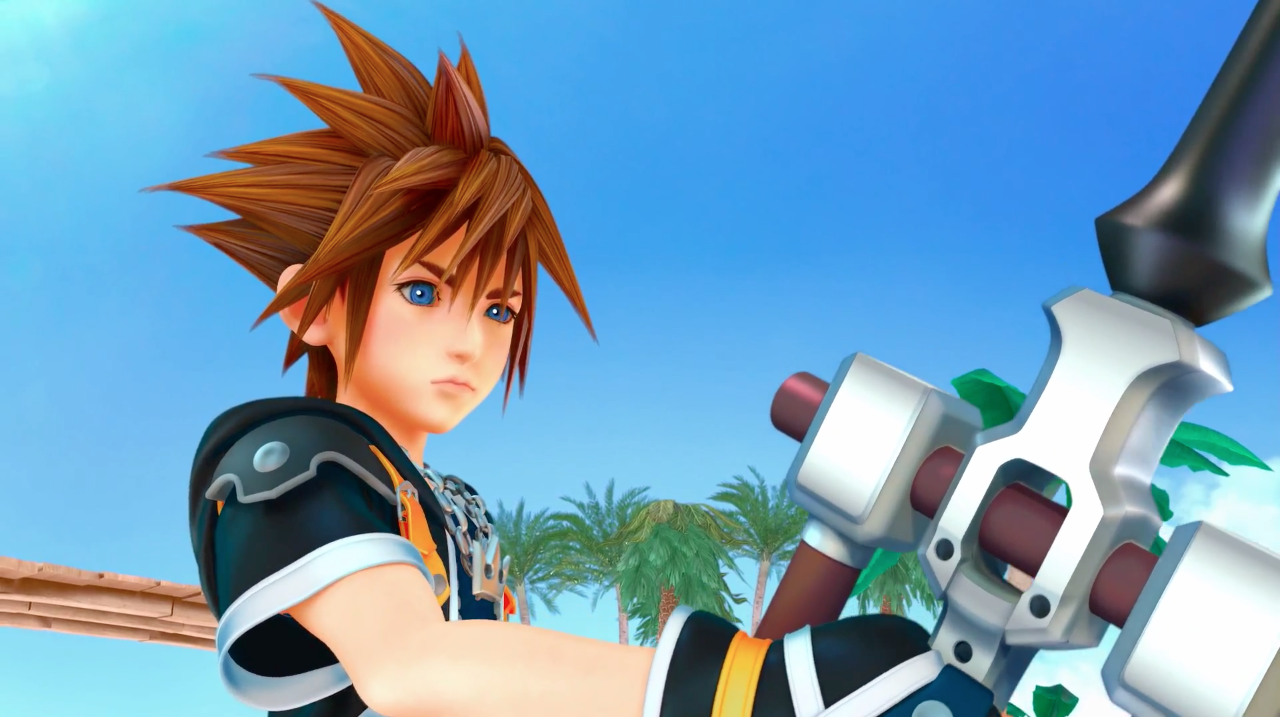 That, I have no earthly clue on. On its face it seems completely random, and I'll definitely admit the evidence is circumstantial (after all, Luxu only has one line of spoken dialogue so far, it might just be imaginary that they sound like the same actor). But with Luxu and Eraqus sounding so alike so far, and the new look at what we've already been shown about KH3... Idk. I think there might be something there worth thinking about and discussing.
Something about Luxu though doesn't strike me as "evil" like one might originally believe. Perhaps he is meant to be an analogue to Xehanort -- two people who once held the same blade, but ended up on different sides. Eraqus' insistence that darkness won't prevail anymore might be a sign that Luxu (as Eraqus) seeks to prevent this future war from happening in a way he couldn't before, since his mission was only to watch. It would also add some depth to Eraqus' actions in BBS and why he tried so hard to prevent Xehanort from starting the war again (enough to kill his own pupil).
We also have to keep in mind that Luxu's mission is to move on to the world after the Keyblade War. It's explicit that his goal is to survive it and live on in New World. Perhaps this is where he ends up?
I have no clue how, though, lol. Or how it fits together, really. Or really why this development would happen. But so far it seems to be the only connection to Luxu's identity that I can see right now. And, of course, we also know that Eraqus himself is still possibly in play in some way -- his heart is with Terra right now, but that does leave the chance of a revival open.
​
XEHANORT: On that land shall darkness prevail and light expire. The future, it's already been written.
ERAQUS: Who's to say I can't change it?

(Perhaps Luxu has been sent from the X era to try to prevent Xehanort from starting the future war?)​
I'm sure I'm not the first person to bring this up, but I couldn't see any thread about it so I thought I'd make one. What does everyone think?
Last edited: