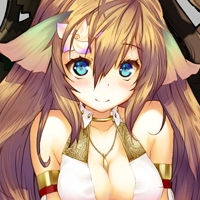 It's the only NEET thing to do.
Okay so you know that Valentines' Day is coming up, right? ... RIGHT?!

Anyway, I have a surprise in store for you all, but first I need just a little bit of feedback from you all first which will be relevant to the end product. There is a poll above that I would like you to vote on. If one of your choices isn't there, please post it here, and I'll edit it into the poll shortly after.

The question that I would like you all to answer is...

What is your ideal location for a date?

Obviously I only have a few ideas (i.e. walk on the beach, dinner at a nice restaurant, movies), so I want you all the give me your opinions! And no, you won't be laughed at for being overly romantic or lacking romance, either :3

If you can. please try to make your choices as quickly as possible. Thankyou~!