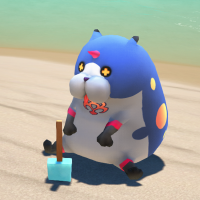 Site Staff Manager
Staff member
Hello hello, everyone! We're happy to announce the start of our "Feature Fridays" which is exactly what it sounds like! We'd be honored if you'd allow us to feature your Kingdom Hearts creations and get the word out to the community, but to do that, we of course need your help! If you'd like to show off your work here on KHInsider or recommend a piece, send an email to us at kingdomheartsinsider at gmail with the following:

Name/Username:
Source: How you'd like us to reference you
Your feature: It can range from anything from a review to a doodle to who knows what else! You have the freedom to do whatever you want, but please just keep it PG!

To those who prefer to recommend a piece, you will need to ask for permission from the creator!

We will show off only one piece a week to avoid overwhelming the masses with too much content so it may take a while for your pieces to be featured, but featured they will be! We look forward to working with you!